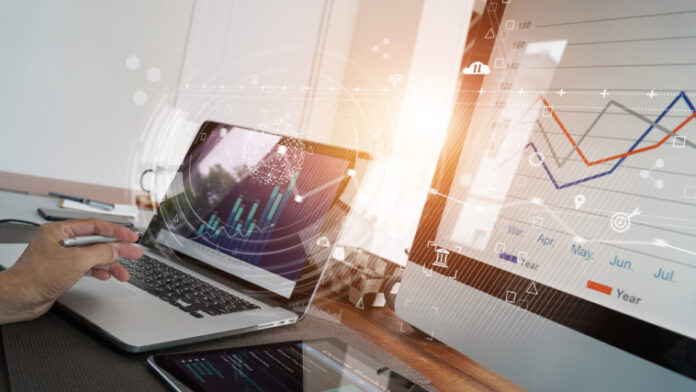 Businesses are increasingly exposed to cyber-attacks and data breaches as the world moves more online. A multitude of threats could jeopardize the security and reputation of your company, from data breaches to cyber attacks. There are many potential threats that could jeopardize the security and reputation of your company. Cyber-attacks, data breaches and other online threats could all be devastating to your company. These risks are important to recognize and take precautions to ensure your company's safety.
It's crucial to have a solid strategy for digital risk management. A digital risk management strategy can help to reduce risks and protect your business. Website monitoring will help you to identify and resolve potential problems before they become a problem. These are five ways to help your business stay secure and safe with a digital risk management program.
Understanding your risks is the first step in digital risk management. This involves taking a look at all aspects of your digital footprint, and identifying any vulnerabilities. Are you still using obsolete software? Are your passwords weak? Are you storing sensitive customer information? Once you have identified your risks, you can start to implement mitigation strategies.
Educate your employees
Your greatest asset is your employees, but they also have the potential to be your biggest vulnerability. It is important to educate them about security and risk management best practices. You should teach them how to protect themselves against phishing scams and other social engineering attacks. Your business will be safer if they are more aware of online threats.
Use security measures
After identifying your risks and educating your employees, you can start to implement security measures. These could include two-factor authentication and protection as well as regular backups of all your data. The nature of your business, as well as the risks that you face, will determine the specific security measures you need to take. However, no matter what you do make sure your security measures are documented and reviewed regularly so they can be updated as necessary.
Make a plan in case things go wrong
No matter how prepared you are, sometimes things can go wrong. It is important to have a plan in place for what might go wrong. You could prepare for a data breach, activate your emergency response plan, or contact insurance companies. A plan can help minimize any damage and keep your business running smoothly. You need to plan ahead, regardless of whether there is a data breach or system outage. This will allow you to minimize the damage and get your business back on track as soon as possible.
Regular review and updating
It is important to keep your digital risk management plan current. It will help you to address new risks and ensure that you are following the instructions. Regular updates and reviews will help you stay on top of security threats and trends so that your business is protected and secure. Digital risk management does not happen in a vacuum. It is a continuous process that must be reviewed and updated as new threats and opportunities emerge. You should review your strategy regularly and make any necessary updates to ensure that you are ready for anything.
Final Thoughts
Businesses must adjust their risk management strategies to keep themselves safe as the world moves more online. You can ensure your business is ready for anything by taking a holistic approach that covers everything, from employee education to the implementation of security measures.