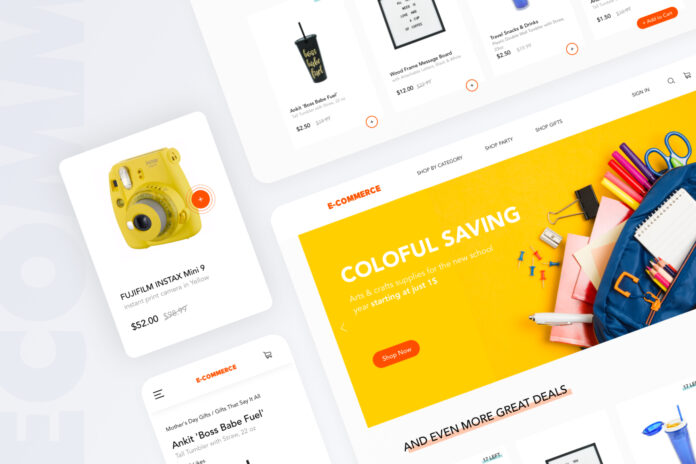 Electronic Commerce has made it easy for people to buy and sell things. With just one click, the products are delivered to your doorsteps. There are major E-Commerce platforms that have made huge gains.
The demand for E-Commerce app development is increasing day by day as per experts from the best app development companies. Through these apps, online businesses can offer huge discounts and pocket-friendly deals, attracting customers in large numbers. These apps have so many benefits that they can't be ignored.
The E-Commerce apps have benefited owners, retailers, wholesalers, and, most importantly, customers. So, if you own a business, then you should think of showcasing your products on E-Commerce apps.
If you want to develop your phone apps, kindly check Custom mobile app development for best results.
Key Features of E-Commerce Apps for your Business
Registration process
If the registration process is too long, it will annoy the users of the application. While using an app, first, you will always need to complete the registration process. Sometimes users are a little cynical about this process as they have to provide certain personal information. The application developers have kept in mind that users will lose interest in the app if it gets complicated at the very first step. They always try to make sure that the registration goes smoothly.
2. Push notifications
Push notification is one of the best features of E-Commerce application development. This notification acts as a constant reminder to the users of the application. Whenever any new product is introduced or if any product has come up with various deals, a notification will always pop up on your screen. This helps in creating awareness about the product and for people to get familiar with it. Studies have shown that this E-Commerce feature helps drive sales and creates a boom for your products.
3. Wishlist button
One of the most used features by E-Commerce users is the Wishlist button. Your app will have innumerable products, so it becomes almost impossible to find the product once you exit from the app. This feature will help users put aside the products they like, always come back, and find them quickly. Even if you don't wish to purchase it now, it can be saved for later. You may have also noticed that you will get a notification when there is any sort of offer on your wish-listed product of yours.
4. Returns
Returning the product on an E-Commerce platform is easy. It's so convenient for the customers. This is the reason they order as they know it's okay not to like the product; they can return it. Return policies are simple to understand. Customers can exchange or return the product within the period mentioned.
Significant Benefits of E-Commerce Apps for your Business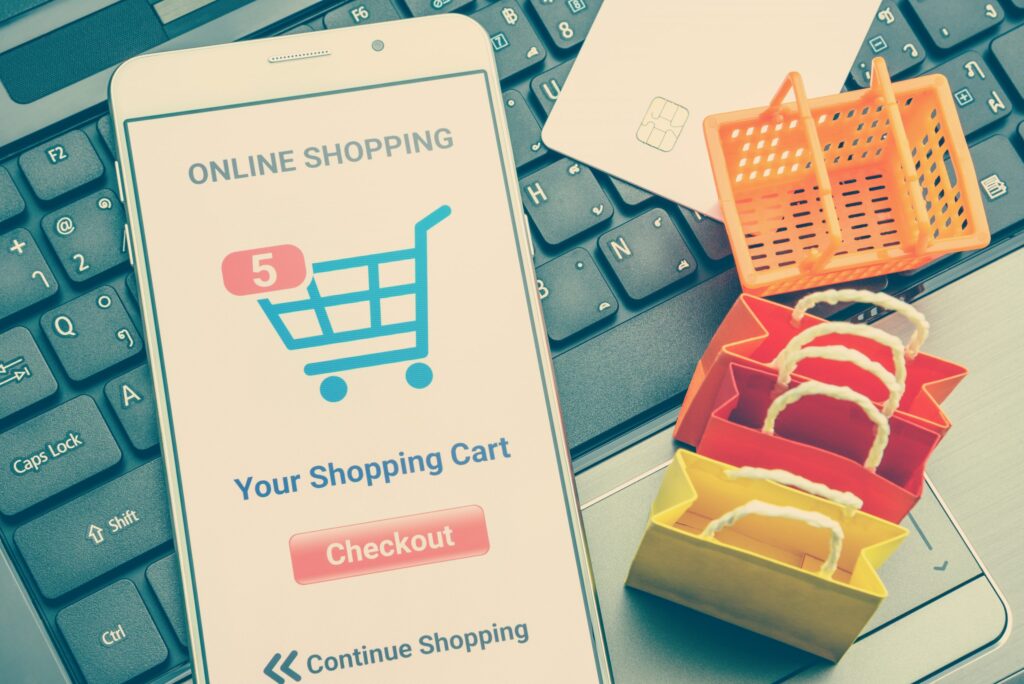 1) Easy buying process
E-Commerce applications make it easy to buy things. You need to just select the quantity of the products you want to buy, and all the information is stored in the cart. The cart also gives suggestions of related products or similar products. It reminds you of any missing product.
Multiple payment options provide convenience to the customers. The buying process is so easy that buying becomes faster. It saves a lot of consumer time, making them refer to E-Commerce apps when they shop again.
2) Payment options
Nowadays, people prefer going UPI payments which are more convenient. E-Commerce mobile app builders have made payment methods very convenient. The payment system is also fast. Many times, in shops or malls, the card system doesn't work, and customers don't tend to carry cash.
They need to return empty-handed. In the E-Commerce application, payment convenience helps all people from different age groups. Card payment, cash on delivery, UPI payment, Net banking, mobile wallets, EMI are these options that make it simple for the customers to choose according to their necessity.
3) Experience
E-Commerce application development companies have focused on customers having the best experience. The app offers a personalized shopping experience. The software studies the buying patterns of the customer and recommends them the products they like. In this way, it gets easy for customers to choose what they want.
These marketing strategies work well, and it's part of their shopping experience. If they purchase any product relatively, they will immediately get a notification if there is a huge discount on that. All these small things add up to the personalized experience of the consumer.
4) Cost reduction
Mobile app development for E-Commerce is a benefit for show keepers. The main cost for opening a shop is the rent of the shop. These E-Commerce applications help you save the rent cost as you can work from your home. You can sell your products from your house, and you don't need to own a shop.
Due to the pandemic, many people can't afford shop rent and other expenses, so they have listed their products on E-Commerce websites which helps them to make more profits.
5) Custom branding
For E-Commerce mobile app development, you should have your brand logo with a good combination of colors that represents your brand. This visual representation of your app will generate more traffic on your app. We have always noticed that more than a brand's name, people are more fascinated by the logo.
Logo and your brand's tagline should always go hand-in-hand and shouldn't fail to correspond with each other. App development for E-Commerce should always be done from the customer's point of view.
Also Read The Various Types of Mobile Apps and Criteria to Choose One
Key Takeaways
E-Commerce android app builder and iOS app builder offer the same features. Your business will get a good start after coming on any E-Commerce application as they have good benefits and features. The marketing and advertising cost will also be saved. Initials starting your business on an E-Commerce platform can help you understand different concepts of your business.
You can be more creative about your marketing strategies which will increase your profits. E-Commerce platforms will offer you analysis of your sales and more things. You need to focus on your product's quality which will help you to get good reviews. With the right planning and strategies, your business will boom using E-Commerce applications.