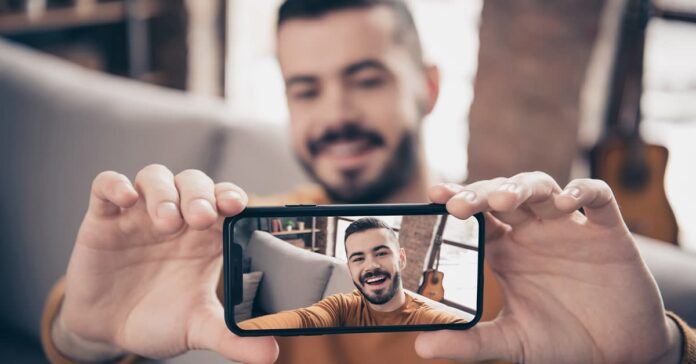 Videos are the most popular form of content today. However, as more companies join the bandwagon, the content becomes redundant. There might be cases where two brands have the same video with just some basic changes. You need to break the clutter and come up with something interesting that also grabs the attention of your viewers immediately. 
Several companies spend millions on shooting a video and then releasing it on different platforms. Not all companies that are trying their hands on video marketing need to have that kind of budget. You must try to create videos that drive results at a minimal cost. You can create a great story for your brand without shooting an elaborate and long video.  If you are an individual who is looking for different formats, you can try making a video using photos too. This guide will help you in creating an effective video using some photos.
Creating a Video using Photos
You must consider several things before you use a set of photos to create a video. Having all the pictures together is important before you begin the video creation. Also, you must have a free photo-to-video maker handy to help you with the process. Let's go through some steps that will help you in creating an appealing video using multiple photos.
Decide on a Theme
Before you start creating a video, you should decide on a theme. The theme will decide the direction of your video. Also, the theme helps you decide on a color palette for your video. If you plan to create a single video, you can have a different theme for all your single videos.
However, if you are planning to upload a series of videos, you must adhere to the same theme for all your videos. You should watch some videos that align with the concept of the video that you want to create. You can draw inspiration from these videos and then finalize a theme for your video.
Decide on the Type of Video
The type of video is also an important factor to consider while creating a video using multiple photos. There are hundreds of video formats out there. If you plan to create a reel, the approach will be different compared to a timelapse video. Also, the editing of the videos will depend on the type of video. 
To create a product video, you need to have pictures of the product from different angles. You can also add a voice-over instead of adding any text to your photo video using an online video editor tool. However, if you want to show a journey of an artwork on which you have been working, you will have to click multiple photos in the process. Once you have the photos with you, you can create a timelapse video to show the journey of your artwork. Also, decide the video length because that will determine the number of photos you need.
Choose the Right Photos
When you decide to create a video using pictures, it is important to select the best pictures. A theme will help you decide the kind of pictures that will be a part of your video. The images should be of high quality as your video will not excite the viewers if you use poor-quality images. 
It is not necessary to click all the pictures using a professional camera if you are creating a video using photos. There are several smartphones out there with great cameras. You can use these phones to click good pictures for your video. Also, try to keep the orientation of the pictures the same.
For instance, if you are creating a video for your Instagram handle, you must select photos with a vertical orientation. However, if you plan to upload the video on YouTube, you should go with horizontal videos. You cannot just club random pictures with different orientations to create a video. Also, if you want to create a professional video using images, you must avoid using stock photos. While stock photos have great quality, the images are generic and do not give a true representation of the business. Get in touch with a professional photographer if you want great photos for your video.
Edit the Photos
You must edit all the photos before adding them to your video. You need to ensure that the dimensions are the same. Also, different photos are from various locations and are shot at different times of the day. Hence, some photos will be better than others.
It is your job to ensure that all the photos are on par with each other in terms of quality and feel. Therefore, edit them using the same tools and adjust the brightness and exposure levels to ensure that the photos have a similar appeal. There are several photo editing tools available online. You can use any one of them for the activity. 
Lay a Storyline
The sequence in which you use the photos in the video is very important. You should try to build a connection between the photos so that they form a string of stories. You must have a meaningful start and a good end to your photo video. You can start the video with a text or a contextual quote. You can make a photo video online using an online video maker and add all these elements. An online video editor will also aid you in creating a video intro and outro.
Decide the purpose of the video before you start sequencing the pictures together. For instance, if you want to create an anniversary video, you must arrange the photos chronologically. This kind of sequencing will show the journey of your relationship. You can take a similar approach based on the purpose of the video.
Choose the Right Music
Music adds a layer of excitement and creativity to all the videos. Without a good song or an impressive voice-over, your video will look like a slideshow. Therefore, you must browse good music and pick a track to accompany your video.
For instance, if you are creating a birthday video, you can select a piece of happy music for the video. Several online editors have an extensive library of tunes. Mostly, these tunes are free of copyrights, and you can choose from them without hassle. 
Creating a Video with Photos
You must take a step-by-step approach to create an interesting video using photos. Also, the steps will depend on the purpose of the video and the tonality you want the video to have. You can follow some of the steps listed below to create a video using some of the best pictures: 
Select a template from the hundreds of templates available on the free photo-to-video maker.

You should choose a template based on the platform where you will upload the video. For instance, search for YouTube Landscape templates if you are creating a video for your YouTube channel.

Now, import all your photos to the video editing platform. This activity will take a few seconds if all the photos are stored in a folder.

Once the photos are added, drag them to the timeline. Decide on the sequence of the photos before placing them on the timeline.

Make necessary edits to your video like adding filters, adjusting the color, etc.

Post all the edits, and add music to your video.

You can check the video, and if everything is good to go, export the video. 
Wrapping up!
Making a video is quite easy if you use a step-by-step approach. You must select the best photos before you make a video out of them. Videos can have a significant impact on your viewers. You might be the one who starts the trend in the circle. Therefore, try out the format and analyze how it performs and the kind of engagement it receives.
Visit: thenewsheralds