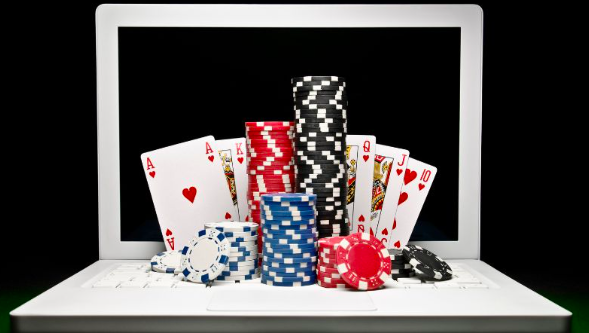 Today's risk aficionados are surrounded by many different ways to raise the adrenaline level in their blood, have a good time and earn some good amounts of money. It would seem to be sufficient to pick up the phone, open the browser and enter the name of your favorite casino to start a profitable adventure. Unfortunately, residents of some countries may not have such an opportunity. The Cypriot government restricts citizens in many ways. The relevant information about it is available in our article. Furthermore, you can get acquainted with the main points of the regulation of gambling in different European countries at https://lawfirm.bg/en/publications/eu-online-gambling-regulation.
What is Legal in the World of Online Gambling in Cyprus?
A sunny paradise with incredible scenery attracts fans of passive and active recreation. Tourists like to lie on the beach and play their favorite slots but on the island, they might have to face some difficulties. The only legal form of online gambling in Cyprus is still betting on sports. It is noteworthy that users can bet on sports, political, cultural events, and cybersports, but not on horse racing.
The online betting market in Cyprus is controlled by the National Betting Authority – the local industry body. It has been growing steadily since the introduction of licensed activities. While in January 2017, there was only one operator on the island, currently there are as many as 12 online establishments operating under national legislation.
In most European countries there is a high demand for casino games. In Cyprus, for example, the Gross Gaming Revenue index increases by 30-45% annually. Such a surge perfectly demonstrates the unique situation in the local gambling market.
Sports betting is the only legal form of online gambling, and to open such a portal, you need an NBA license. The activity can be licensed for one or two years for 30,000 and 45,000 pounds, respectively. Thereafter, the permit is renewable. The founder of a casino with sports betting can be located in any country but in this case, a deposit is made to a national bank.
Liability for Violation of Legislation
The gambling industry began to develop in Cyprus in 1960. Gamblers had the opportunity to visit land-based casinos, spin the reels of one-armed bandits, and spend time in the company of like-minded people. In 2006, a social study revealed that millions of euros were being spent by Cypriots on gambling activities. Perhaps this is what motivated the government to introduce strict measures and to keep betting on sports legalized. At the same time, new license rules were introduced, as well as a system of fines for violators was developed.
Still, it is easy to play at mobile casino Cyprus circumventing the law. Players can follow the link to find out which establishments can be trusted with their desire to spend money. The page contains reliable operators with loyalty programs, licensed video slots are available payment methods. Before starting to play, users can familiarize themselves with the data, which often affects the choice of a gambling portal. When it comes to land-based casinos, you can go to the northern part of the country with a more liberal attitude towards gambling.
Online slots remain illegal in Cyprus and their publication on the website may lead to legal consequences, which it is worth knowing of.
| | |
| --- | --- |
| Violation | Penalty measure |
| Non-compliance with license conditions | From 200 thousand euros fine to imprisonment for 3 years. Suspension of the license permanently or until the violations are corrected. |
| Unlicensed casino activities | Up to 300 thousand euros fine up to 5 years imprisonment. |
| Advertising offer to play gambling | Five years imprisonment, fine up to 1 million euro. |
As you can see, strict measures motivate Cyprus gambling operators not to break the law. Registration on unlicensed portals is also not recommended, but there are ways not to give up your favorite slot machines and card games.
How to Play at Online Casinos in Cyprus?
Online betting, as the only licensed form of gambling in Cyprus, is available only to gamblers of legal age. After applying for registration, a new player is informed about the procedure of betting, the possible fees, and all the terms and conditions of the game. After the last financial transaction, the account at the betting operator remains active for another 5 years. Early closure of the profile requires approval of the National Betting Authority. You can deposit and withdraw money by means of
electronic payment systems;
debit cards.
Cypriot legislation prohibits playing anything online except betting, but there are three ways to overcome this obstacle:
use casino services without a license;
take advantage of VPN and other services that change the country of the Internet user;
choose international establishments with an excellent reputation and license obtained outside of Cyprus.
It is not every case of violation of gambling legislation that is tracked and recorded, but the arrangement of protected space for risky leisure should be taken care of. The user will be safe if he chooses a licensed betting operator, plays not in the territory of Cyprus, or changes his IP address using VPN services.
As you already know, there are not many legal forms of online gambling in Cyprus. The activities of gambling establishments in the country are strictly regulated. Online casinos are banned, although this is a direct contradiction to the EU policy. Perhaps, Cyprus will loosen the restrictions at the legislative level under pressure from international gambling providers over time. However, for now, players have to take advantage of the available option and carefully study information about sports betting provided in the relevant article at https://en.wikipedia.org/wiki/Sports_betting and follow the updates of the national policy in the gambling industry.