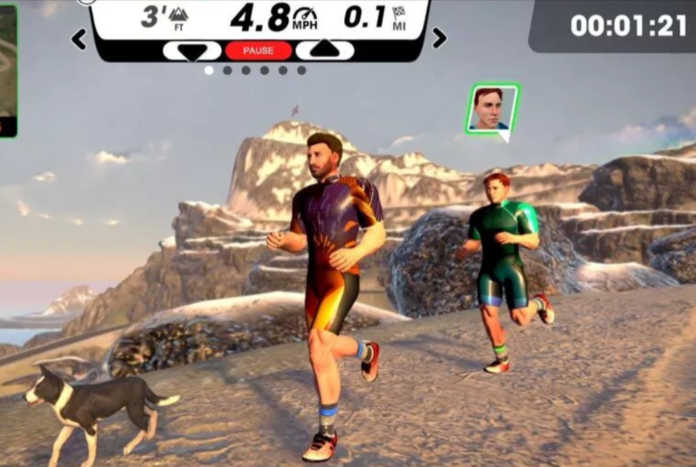 Online running is a new way of running. People around the world moved to this ingenious way of running in the past half a decade and particularly after the global pandemic. Since the COVID19 had forced countries to enforce a strict lockdown, it became increasingly hard for the people who wanted to run daily. In this scenario, people readily embraced the new way of running in the virtual arena. It is similar to your treadmill running but with visual aids that makes you feel completely different. In fact, we would recommend that you do running on a treadmill only with the Vingo app.
Running Alone can be Boring & Demotivating
If you are someone who has been running on a treadmill for sometime now, you would know that it can be a demotivating workout. Since, you don;t get any change of the setting or any new interactions with people you will soon feel the whole exercise to be boring. Being active and tough is something our human mind can face. However, if it is boring then you will soon feel like quitting. This is where the app comes to play.
You Could End up Running Lesser & Lesser
Continuous Indoor running without any human interaction or target can make you feel tired. It could force you to run less and less. Soon, before you know you will stop running altogether. In order to fight this monotony, you need to get the app for your running sessions.
Get Yourself a New Companion for Running
With the Vingo app, you have the perfect companion for your running sessions. All it takes for you is to find the best treadmill and connect it with your app. The app can be used on a number of devices. It easily connects with the Bluetooth sensor that is inbuilt with your treadmill. If you have old equipment, you can do it by using ANT+ sensors.
With the Vingo App, Running Becomes an Enjoyment
Running is no more a hard physical activity. The strenuous nature of running is completely removed and you feel like you are going on an adventure. That is what is capable with the Online running app by your side. You can run in the virtual world, at any location of your choice. You can use the different maps and locations that are available on the app.
You Can Run Along With Your Friends Who Live Far Away
Interestingly, you can use the app to run along with your friends who are far away from you. If you both are on the World of Vingo, then you both can run together. There is nothing stopping you from enjoying your workout in the virtual world. You can also use the app to create a good experience for your cycling exercises. Vingo is also an excellent biking app.
Vingo is the Best Motivator & Monitor App
So, what are you waiting for? Vingo is the best app for your complete fitness regime. It provides all the urgent care that you need to stay active and healthy.