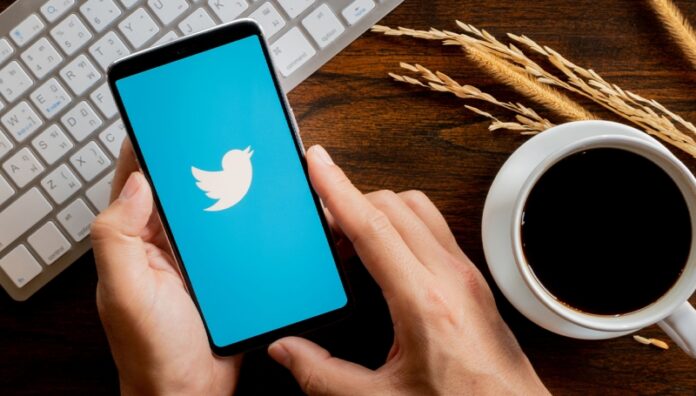 It is easily possible to enjoy Twitter to the fullest by knowing your way through the limitations posed by the Twitter platform. All you need to do is check out our 20 amazingly cool Twitter tricks & tips below for doing so.
You might be aware of some of these cool hacks but we are here to share other hacks with you as well that are completely new to you.
These tips and tricks will not only save your time while posting a tweet but you can also spice things up in your tweets by using our hacks.
By the way, you can also kick start your Twitter journey by buying engagements from a trusted service provider. We have shared the best provider for you to buy real twitter video views.
So without further ado, let's begin.
1.Compose Even Longer Tweets With Twitter Thread
Want to beat the twitter word count as you are wanting to share a message which is long and comprehensive. You can do so by using the Twitter thread.
To use the Twitter thread, open a tweet and start tweeting your message. Once you are done click on the +(plus) button appearing near the tweet box.
Once you have clicked the + button a Twitter thread will open and you can compose another tweet in continuation of your previous tweet.
2. Use A Screenshot If Tweet Characters Are Limited
Another cool way of sharing your message through a tweet when the word count is not on your side is to make use of the screenshot option. Simply take a screenshot of your message in a notepad theme and attach it to your tweet.
3. Retweet Yourself It Works!
To make your tweet stay relevant, you can also retweet yourself. However, you should not make this a habit as the algorithm might work against your account. Only apply this trick to your most important and trending tweets.
4. Tweet At The Right Time
Have a go through the analytics to see when your tweets get the most engagement. Note down that time and try to tweet around it so that your tweet reaches your most followers instantly.
5. Sneak On Your Competition Without Following Them
The competition on the platform is rising for many years and every tweet and retweet matters. If you are having a hard time trying to engage your following you must need to change something about your content.
To figure out what might be messing up your content it is advisable to keep an eye on the competition in your niche.
6.Link A Tweet With Your Website
Are you currently writing a blog whereby you need some tweets as references? Well, it would be cool to link that tweet to the article as well right!
Now you can do so by clicking the downward-pointing arrow at the top of the tweet which you like. Once you have done this; select embed tweet and a link will appear. Copy that link and paste it on your website and boom the tweet is linked with your content.
7. Twitter Shortcuts For Desktop
You would not have known that there are some amazing desktop shortcuts that you can use while scrolling on Twitter. You can search on YouTube where you can find the best shortcuts to use on Twitter for Desktop
8. Relevant Hashtags
The Twitter algorithm works through hashtags and your chances of building up engagement on your account are positive when you use relevant hashtags.
Make sure that your hashtags are in line with your content and never try to be over-smart by adding a ton of irrelevant hashtags to your tweets.
9.Subscribe To Public Lists
Now you can follow the public list of your favorite content creator and even have a more enjoyable time scrolling through Twitter. Simply go on the account of the person whose list you want to follow.
Select the ellipsis button on the right side and click on view lists. By clicking view list you can see the list of that person and subscribe to anything that you find interesting.
10. Low Data Consumption Setting
Another important trick is to save data when you are on a limited package by turning the data saver on.
You can do this by tapping on your profile photo and selecting the settings and privacy option. In the settings and privacy option turn on the data saver.
11. Vibrant Font & Cool Background Settings
Your Twitter feed can become colorful with this simple hack. When you go to your profile select settings and privacy. Afterward, go to Display and customize your Twitter account as you like.
12. Choose A Theme Color
Spice things up on your feed by selecting a cool Twitter theme. Click Edit Profile and select the Theme from the available options.
13. Change Your Feed To Chronological Order
Do you want to switch back to the old chronological order for your Twitter feed? You can do so by tapping on the star icon in the upper right corner. Once you have clicked on it select the see latest tweets option and your feed order will be changed.
14. Save Tweets For A Visit Later On
Looking back on a tweet is as easy a pie with the new Twitter updates. Hit the share button appearing on the screen and select add a tweet to the bookmark.
15.Enable Dark Mode For Scrolling At Night
You can enable dark mode and scroll in peace at night by simply following these steps. Tap your profile icon. Tap Settings and privacy. Tap the Display tab. Now tap on the Dark mode slider to turn it on.
16. Follow The Niche Leaders
There is no shame in learning from the best people in the industry. On the upside, it is even better for you to follow them as you can learn from their experiences and create better content.
17. Advanced Settings Tab
Want to open up a setting through a single search tap! Now you can do so by using the advanced settings tab.
Simply enter a search query. Click show beside search filters in the top left corner. Lastly, click on advanced search.
18. Schedule Tweets
You can use tools like Tweetdeck and Buffer to schedule tweets for later. In this way, you can post a great tweet whenever you want by scheduling it in advance.
19. Sensitive Content
You can activate the sensitive content feature through settings and you will not be seeing content that is not suitable for general viewing.
20. Linking To Facebook
In your profile settings, you will find the option of linking your Twitter account to your Facebook account at the bottom of the page underneath your bio. In this way, you can post on both platforms simultaneously.
Some Last Words
This is it from us today! Hope you liked our cool trips and tricks regarding the Twitter platform. Make sure to keep following us for similar engaging content.