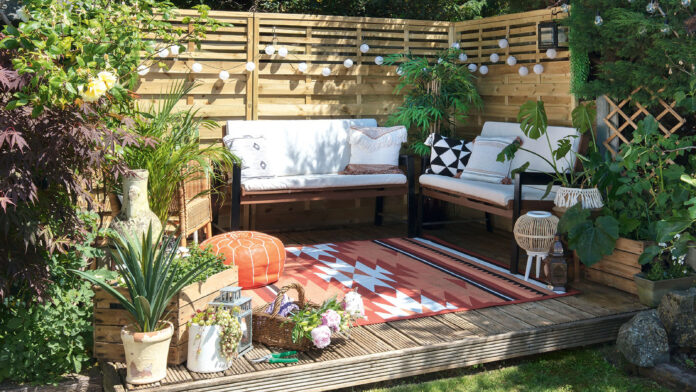 If you like to spend a lot of time in your garden you'll know that the winter months can be harsh. Many plants fail to grow in the winter as they're saving their energy for the spring.
But how can you make your garden look good for the holidays? How can you make it look better for guests and passers-by? This article takes a look at how you can do just this.
Keep Your Garden Tidy
One of the very first things you may want to do is to keep your garden tidy. The tidier your garden is the better it will look. Consider trimming the grass if it has grown a little. You won't need to cut it back too often as your grass won't grow very quickly. In colder weather, grass will grow much slower than it would in the summer. You may, therefore, only need to trim it slightly once a month.
Keep Your Plants Warm
Some plants will be greatly affected by the cold weather. To prevent them from dying or looking worse for wear, do what you can to keep them warm. Look for some fleece in your local greenhouse and put it on those plants that may struggle.
Alternatively, you could purchase a small growhouse that can trap the heat in. If you're really concerned about some of your plants you could bring them into your home. However, you'll have to make sure they're kept in a warm part of the house.
Do Some Winter Pruning
Now is the time for some winter pruning, so do some cutting back and get rid of those branches and stems you don't need. Make sure, however, that you cut no more than one-third of your tree/shrub, etc. away. Any more and your plant could fail to grow well in the spring.
When you do some winter pruning your garden is likely to look tidier. Plants will be less overgrown. Trees could create less debris when the wind blows.
Install Some Outdoor Lights
A great way to help your garden to look good for the holidays is to install some lights. Please make sure that you only ever install outdoor lights. Lights such as these have been made to withstand wet weather. The good news is that there are many types of outdoor lights available.
Consider installing lights that come in festive colors such as red, white, and green. Some lights will even flash on and off in patterns, should you wish them to.
Install Some Decorations
Outdoor Christmas decorations can add something special to a garden. Consider installing some so that it brightens up your garden. You don't have to fill your garden with decorations, you can simply add a few here and there.
It is possible for you to make your garden look good for the holidays. Whether you have people visiting your home or you want your garden to look good, there's a lot you can do. Use the tips found in this article to help you make your garden look so good that people smile.