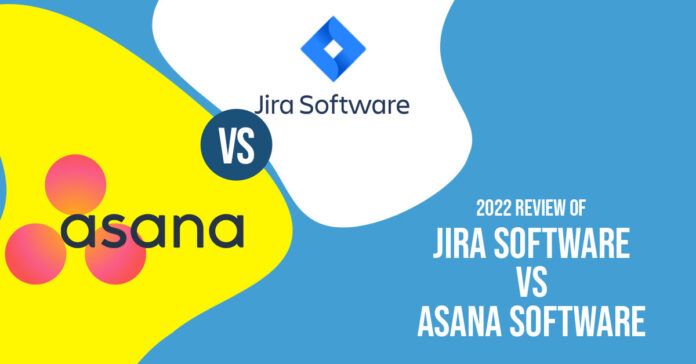 Asana is a project management application that facilitates everyday team operations and strategic planning. The program enables cross-location and cross-border collaboration. Jira project management tool was designed to aid software development teams in tracking issues. Consequently, this is one of its strongest features. Using Jira, developers can easily identify, track, and log defects.
This comparative analysis of the two software will help one choose the most feasible and suitable option for him.
Asana Software
Asana was designed with a lot of thought processes so that one can execute according to strategy. Other workplaces tend to prioritize the number of features above their quality, Asana prioritizes the scalability and dependability of its platform, so that you are always ready to work. Asana is used by more than 114,000 paying enterprises and millions of people in 190 countries to manage product launches, marketing initiatives, and organizational objectives, among other tasks.
Asana Pricing
The Asana software proposes four pricing models which elucidate how each user can benefit from it and also help a subscriber to choose the most convenient option for him. The pricing plans are mentioned below:
Free
The first and foremost option is the free pricing plan offered by the software. This comes with a $0 pricing proposal. Users can benefit from the free trial and learn about the software and its mainstream features. This option is not equipped with certain features as they are offered in the other plans.
Premium
The premium version of Asana project management starts at $10.99 per month per user. It is intended solely for groups that must build project plans with confidence. There may also be discounts available for small groups. This plan supports an infinite number of team members and offers advanced search and reporting capabilities. It has custom templates as well.  
Business
The business subscription plan begins at $24.99 per month per member. It is developed for organizations that need strategic activities to achieve their objectives. Appropriate for teams and organizations who wish to manage their work across multiple initiatives. These are some of the features of this pricing plan:
Portfolios
And with the assistance of the Customer Success team, an Onboarding strategy can be developed.
Enterprise
Finally, the last pricing model is the enterprise plan for which the software must be contacted or users need to email. Organizations and teams that require greater protection, control, and assistance can do so. This enhances security and provides increased company control. The following are examples of the enterprise option's key features:
Service accounts and SAML are advanced administrative tools that can be used to manage team members.
Access extensive integration options to link Asana to additional applications like Salesforce, Slack, and Google Forms.
Display your company's logo prominently. Using custom branding, you may brand Asana with your own logo.
Jira Software
Jira Software is a business application used by agile teams for process management. It aids in software planning, tracking, and release. The interface supports Kanban, Scrum, and hybrid project management techniques, allowing teams to construct their own workflow. Jira facilitates the creation of project roadmaps, allowing users to outline all essential activities, milestones, and events. Through a drag-and-drop interface, managers can alter the specifics.
Jira handles the issue of work management by guaranteeing that the system is adaptable for all types of teams to generate productivity. Users' ability to control the software's autonomy and structure is one method in which flexibility is provided.
Jira Software Pricing
Jira is available at a variety of price points to accommodate varied budgets and team sizes. One may choose between monthly and annual billing. Annual pay can result in two months of free service, which is great if one is searching for a long-term solution. The software proposes four pricing options ranging from a free trial to an enterprise subscription plan. They have been delineated as follows:
Free
The first option is a free one and it is for up to 10 users. This costs $0 and it is highly recommended for small teams and businesses to track and work more diligently. This option helps users who have a small budget but still require reliable software.
Standard
The standard pricing model begins at a rate of $7.50 per month per user and goes up to $75.0 approx. keeping in mind the ratio of 10 users. It is most suitable for growing businesses and teams who want to build and grow in an integrated manner. It can have up to 35,000 users and also offers a 250GB file storage option.
Premium
This subscription plan starts at a price of $14.50. The Premium plan is the best option if one requires advanced features for a large firm. Most feasible for enterprises that need to grow collaboration and work tracking. This also has the 35,000-user option but offers unlimited storage compared to the standard pricing model.
Enterprise
The final option is the Enterprise subscription model. The pricing is not available for this on the website and one needs to contact the software or email in order to find out the charges. It is mainly designed for large enterprises on an international scale and governance requirements.
Jira Software or Asana Software: Conclusion
From the aforementioned details and analysis of the pricing plans offered by the two software, it is obvious that both have different specifications catered according to the needs of their users. Furthermore, Asana is a general-purpose collaboration application for project management. Jira Software, unlike Asana, satisfies the complex requirements of software teams and provides agile teams with the flexibility and power they need to provide faster client value. Users can always choose a free trial or demo and make use of the most convenient and suitable option. The size of the company and its functions also play a pivotal role in allowing the subscriber to choose either software.