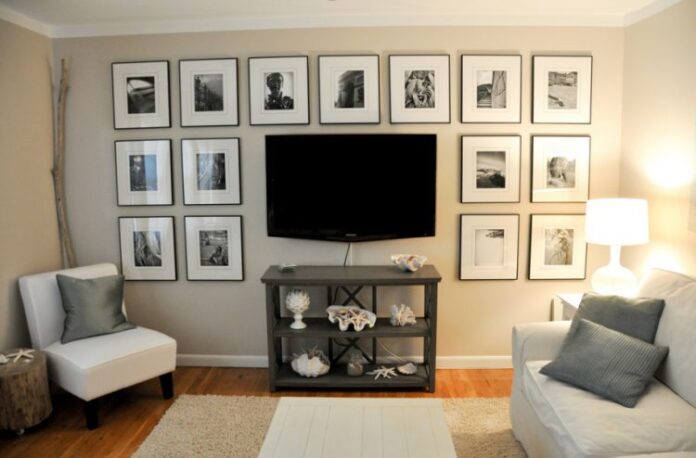 Family photos capture the essence of our most treasured memories, immortalizing moments and milestones that hold a special place in our hearts.
Instead of keeping these memories hidden away in boxes or albums, why not display them in creative and eye-catching ways?
In this article, we will explore five unique and innovative ways to showcase your family photos, giving them the attention they deserve. We will also discuss how scanning old albums for digitization can breathe new life into your memories, enabling you to create stunning photo displays that celebrate your family's history.
Design a Photo Book
Creating a photo book is an excellent way to compile your family memories in a beautiful and accessible format. Photo books allow you to tell a story, showcasing your family's journey through carefully curated images and captions.
Online photo book services offer various design templates, allowing you to create a custom photo book that reflects your family's style and personality. These books make great coffee table additions, encouraging family and friends to flip through and relive cherished moments.
Turn Photos into Art
Transform your family photos into unique works of art by printing them on canvas, metal, or wood. These unconventional surfaces add texture and depth to your photos, turning them into conversation-starting pieces for your home.
Many online printing services offer customizable options for size, material, and framing, allowing you to create a stunning gallery of and for your family.
Create a Memory Jar
A memory jar is a simple yet heartfelt way to display your family photos.
To create a memory jar, choose a clear glass jar, vase, or container and fill it with small prints of your favorite family photos. You can also include other small mementos, such as ticket stubs, seashells, or other trinkets that hold sentimental value.
Place the memory jar on a shelf, mantel, or tabletop to create a unique and personal display that celebrates your family's memories.
Scan and Create a Photo Wall
Photo walls are a popular way to showcase family photos, but scanning old albums can be a challenge.
Fortunately, there are numerous companies that provide photo album scanning services. After conducting our research, we found that Capture is a standout among them, thanks to their state-of-the-art album scanning technology that offers innovative solutions.As the first of its kind in the industry, Capture's digitization services allow you to scan photos without removing them from the album, preserving your memories while making them easily accessible for digital projects.
Once your photos are scanned and digitized, you can create a stunning photo wall by printing your favorite images in various sizes and arranging them in a visually appealing layout. Mix and match frames, experiment with colors and materials, and create a dynamic and captivating display that celebrates your family's history.
A photo wall not only serves as an artistic focal point in your home but also invites viewers to engage with the stories and memories held within each image.
Use Photo Magnets
Another playful and creative way to display your family photos is by turning them into photo magnets. This project is perfect for showcasing candid moments, quirky snapshots, and everyday memories that might not make it onto your photo wall or into a photo book.
Print your photos on magnetic paper or order custom photo magnets from various online services. Then, use them to adorn your refrigerator, a magnetic board, or any other magnetic surface in your home.
Photo magnets make it easy to rotate and update your images, ensuring that your family's story continues to evolve and grow.
In Conclusion
Family photos are more than just images; they are physical embodiments of cherished memories and milestones. By exploring creative ways to display these photos, you can bring your family's story to life and celebrate the moments that make your history unique.
Whether you design a photo book, turn your photos into art, create a memory jar, scan and create a photo wall, or make photo magnets, these projects will help you showcase your family's memories in style.
So gather your favorite photos and let your creativity run wild as you honor and share the moments that matter most!