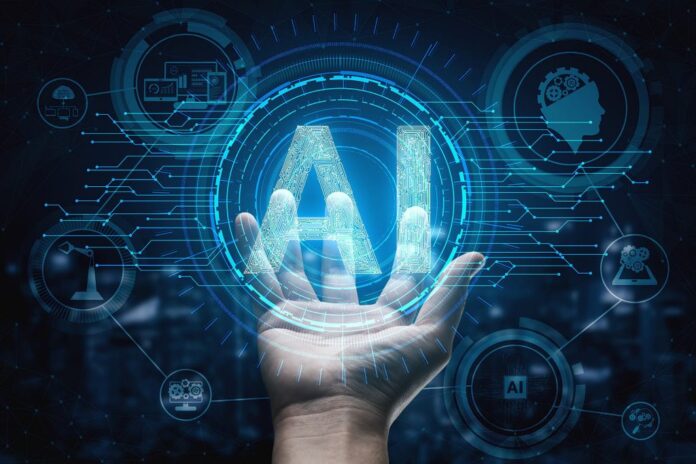 Artificial Intelligence is a branch of computer science that emphasizes the development of machines that think and work like human beings. In simple words, it is the copy of a human being that is operated by machines, especially computer systems.
In this world, technology has become an essential part. This is why today, artificial intelligence has grown more popular because these machines are capable of doing things that are even impossible for human beings to do. Machines have managed to conquer and efficiently complete most tasks that are performed by humans.
Why is artificial intelligence important?
Today, it is believed that if you want to improve your future, try to learn artificial intelligence because it is the future of this world. Therefore, it indicates the importance of artificial intelligence, and as you'll see, the reasons for that is listed below.
AI has become an essential tool for this world because it enables human capabilities to be overtaken by software, making human lives more manageable.
Such machines or software improve the speed and a guaranteed level of precision and accuracy.
It can be more beneficial for all complex decision making.
Impact of artificial intelligence on academic writing
In higher education, having academic writing skills is very important because it helps students analyze, convey, and think critically while focusing on the techniques and style. Therefore, it is crucial to have the proper skills to do academic writing through Artificial Intelligence Certification.
However, many students have good knowledge of AI, but they face difficulties while improving it. So, those students should adopt artificial intelligence software because it has a considerable impact on academic writing. Here the question arises, which is this software, and why should it be used? So, below you will find the software's and how it is changing the world of academic writing.
Jarvis.
INK Editor.
Grammarly
Wordtune.
ProWritingAid.
Sapling.
AI Writer.
Articoolo.
Increases the work efficiency
AI saves the time of academic writers because it enables them to improve the speed and accuracy of data analysis, resulting in increased work efficiency.
Reduce the errors
Today AI is being used everywhere because it helps reduce errors, which means its accuracy level is higher than human beings.
Neutral decisions
Human beings are full of emotions, and they make decisions based on their emotions, which are sometimes rejected. While AI lacks emotions, it takes neutral decisions.
Help writers to convert from one language to another.
When you needed to alter the text from one language to another a few years ago, you had to have individuals that spoke both languages. Later, it was updated and made capable of doing so by only one person, but it still provides some of the worst answers. However, it has now been completely transformed with the help of AI, which makes it possible to translate from one language to another simply by speaking.
Automate editing and proofreading
It becomes worse when you try to edit or proofread lengthy tasks like the dissertation because it consumes a tremendous amount of time. Therefore, most cheap dissertation writing services use AI tools like Grammarly, which help them to edit and proofread automatically.
Works as a plagiarism checker
When writing a dissertation proposal, PhD students require artificial intelligence (AI) tools that help them check plagiarism. For example, Grammarly is one of the best tools which writers mostly use to check for plagiarism. Such AI stimulated tools have ended the need for platforms that provide dissertation proposal help services and dissertation writers.
Final statement
Here is detailed information about AI and its impact on academic writing, soon all kinds of cheap dissertation writing services will also be dependent on AI. This article communicates the importance of AI software and its usage in academic writing. Soon you will understand how it can change the world of academic writing.
Author bio
Sarah Walker is a very talented agent. She has completed his master's and is now working as an academic writer for a renowned company. She has been working there for years, having a passion for writing and other skills which make her exceptionally talented. In this field, she has been for more than 6 years now she loves their work even more. To all the students or help seekers, she is always here to help you!