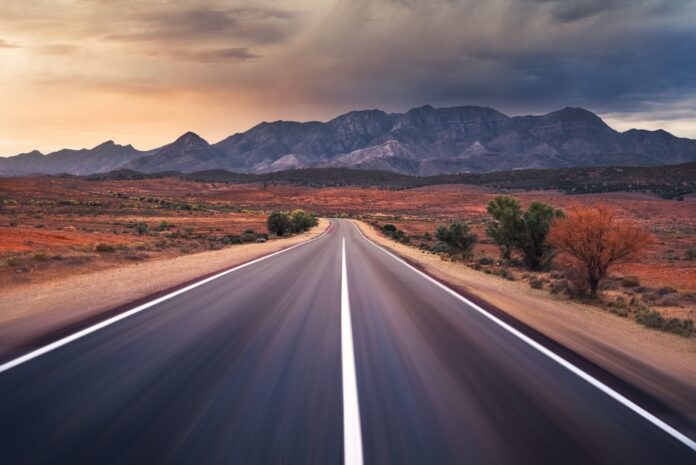 You may already know Australia is a unique country, but you probably don't know all the reasons why. It's the only continent covered by a single country with mesmerizing landscapes, extraordinary experiences for travelers, and natural wonders. From unique animal and plant species to vibrant reefs to dream-like islands, Australia is a country like no other.
If you're traveling to Australia soon, this article will give you a better idea of what you can expect to see there, including Australian animals, iconic landmarks, and culture. That said, here's a list of 10 interesting facts about Australia.
1. The Australian Dollar Is the Official Currency of Australia
The Australian dollar is the official currency of Australia and its external territories – Norfor Island, Christmas Islands, and Cocos Islands. So, if you've been wondering: "What is Australian money called?" you have your answer. The Australian dollar is also a legal tender in Tuvalu, Nauru, and Kiribati.
AUD is the international ISO code for the Australian currency, and $ is used to denote it. However, A$ or AU$ is often used to distinguish it from other dollar-based currencies.
2. 80% of the Animals Are Unique to Australia
From cuddly marsupials to a huge variety of birds, Australian animals are some of the most interesting in the world and can only be found there. From zoos and parks to spotting these unique creatures in the wild, there are numerous opportunities to experience the wildlife of the country.
You can easily spot kangaroos in the fields of New South Wales. However, koalas and platypuses are a little more evasive. So, if you want to see them in the wild, having a guide show you the locations they often hide can be helpful. You can also jump to Sydney Wildlife World in the city center to see anything you might have missed.
3. Australia Has the Longest Straight Section of Train Track in the World
You can experience many spectacular rail journeys in Australia, including the Indian Pacific, which is the longest straight section of train track in the world. Lying between Sydney and Perth, the railway snakes its way across the country through the spellbinding Blue Mountains toward the mountainous Flinders Ranges.
You may want to stop in Adelaide to enjoy art museums, the wide-open spaces of the city, and gourmet food. Moving off again will take you across the Nullabor Plain before sweeping through the Avon Valley into Perth. Riding the Indian Pacific is a great way to see the unique landscape of Australia while you enjoy the train's luxury services.
4. Australia Is Famous for Its Wine Regions
Australia has over 69 wine regions making it hard to choose between them. Most of them are in New South Wales and Victoria. So, an excellent way to go about it could be a road trip between Sydney and Melbourne.
You may also want to explore the Southern Highlands, Alpine Walleys, and Tumbarumba since these are some of the most scenic wine regions in Australia, yielding wine from different sorts of grapes, including Chardonnay and Sauvignon Vert. In addition, Western Australia has various vineyards you can reach from Perth.
5. Australia Boasts the Largest Ecosystem in the World
Made up of nearly 2,500 individual reefs and visible from space, the Great Barrier Reef is the largest ecosystem in the world. It stretches halfway down the eastern coast of Australia, so there are numerous spots you can use to explore the corals.
Cairns may be the most popular city to begin a trip to the reef, but Port Douglas, Townsville, and Airlie beach all have beautiful beaches and many tours that can take you out to experience the reef. Diving and snorkeling amongst the vibrant fish and turtles will surely be a highlight of any trip to Australia.
6. Most Australians Live on the Coast
Most Australians live on the coasts of this magnificent country since central Australia primarily consists of large deserts. The cities of Sydney, Perth, and Melbourne are popular places to visit, with numerous beaches and buzzing city centers. There are also hundreds of smaller beach towns outside the major cities where you can enjoy Australia's mesmerizing coastline.
Explore Port Macquaries or head up to Queensland and indulge in the parties of Airline Beach. Since Australia is one big island, there are numerous surf towns and beaches you can find and experience this country in its best light.
7. The Air of Tasmania Is Among the Cleanest Airs in the World
Tasmania is an excellent spot to enjoy the wilderness with air as clean as Antarctica. With trails and walkways encompassing the entire island, where the coastal paths reveal breathtaking views over the Bay of Fires and Wineglass Bay, it's a walker's paradise.
But if you're not into walking as much, you can enjoy mountain biking, kayaking, and exploring the island's caves. Here, you can find various animals unique to Australia, such as the eastern quoll.
8. The Australian Alps Get Snowy
Although Australia is most famous for its iconic beaches, the Australian Alps are a paradise for skiing enthusiasts who can enjoy the snow as much as on Swiss Alps, if not even more. Snow typically falls between June and September, making Australia an ideal place for skiing during the northern hemisphere summer.
Perisher and Thredbo are two large ski resorts, the first being the largest ski resort in the southern hemisphere. Blue Cow Mountain is one of the most popular areas, with a vast range of accommodations and scenic views across the Alps.
9. Australia Has the Largest Sand Island in the World
Fraser Island is the largest sand island in the world and a highlight of any trip to Queensland. It boasts the clear blue waters of Lake MacKenzie, surrounded by the white sand shore and Champagne Pools. If you want to explore this stunning island, you can hop on a boat from Hervey Bay and start enjoying the delights it offers.
Here, you may also spot dingos, Australia's famous wild dogs. However, remember to keep your distance since they can get aggressive if approached.
10. The World's Largest War Memorial Is in Australia
Built by returning soldiers after World War One, the Great Ocean Road was dedicated as a memorial to those who died fighting. The world's largest war memorial was designed to connect the isolated communities that clung to the edge of Victoria's coastline.
The Twelve Apostles are the most famous sight on this route. However, the Split Point Lighthouse, the surf coast of Apollo Bay, and the charming towns of Port Fairy are also stunning places to visit while you're there.
Australia Is Full of Surprises
After reading this article, you got to know Australia a bit better. This unique country offers numerous exciting places to see and things to do, such as beautiful coasts, surfing, diving, and skiing.
This country, full of surprises, boasts rich wildlife, with animal and plant species found only in Australia. If this isn't enough to convince you, it's time to visit Australia; mesmerizing coral reefs and romantic wine regions surely will.