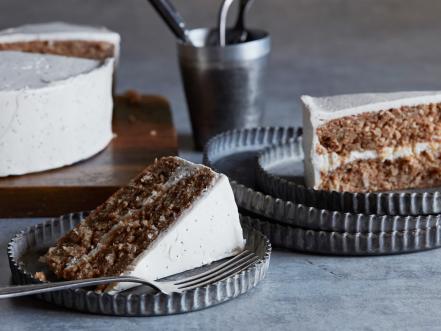 We all have been taught to make greeting cards and to write essays for fathers, and that innocence was so pure and enough to express love and respect.
Now, we can't have the innocence of childhood, but our gestures can still be the way to tickle the heart of our fathers, the guys with whom we talk too less.
We don't want you to go blindly and pick anything as a surprise and thus have lined out some gift ideas that will help you to admire and to give an ode to the interests that he has.
Ceramic Mugs – For Tea & Coffee Lovers
Your father surely loves one of the two; coffee or tea. And you can choose to admit their love for their daytime beverage by gifting ceramic mugs. The trends have always been infused with ceramic mugs, and one of the main reasons is that one can express whatever he/she wants through a print over a mug. When you go out to search, you can find so many great mug designs, not just through the prints but the shapes also, that it will become difficult to pick one. Aad, the ceramic mugs provide you with a great opportunity to personalize them with cool and candid pictures of your dad.
Engraved Beer Glasses – For His Beer Love
Not everyone is an alcoholic, and those who know how to extract the pure pleasure of drinking an alcoholic drink, are those who don't spend too much time under stress. He might or may not drink when you or any other member of the family is around, but everyone in the family knows whether or not the dad drinks. To make him happy with your gifting gesture, you can fall upon engraved beer glasses. The beer glasses let you go a bit crazy, as you can get beer-oriented or alcohol-oriented thoughts engraved on them. You can also get your father's sketch engraved on the glass along with his name to make them really special. You can pick a single beer glass, or you can go with a set of glasses.
Cakes & Desserts – For His Sweetooths
Being a person who loves to have sweetness infused in a meal or after a meal or just for the sake of it means a one who admires cakes a lot on celebratory occasions. If your father loves having sweet dishes, then you can choose to flabbergast him in style by bringing two or more Father's Day cakes. There are so many lovely cake designs to choose from, and new cake types are also flourishing in the bakery market. You can also pick some delicious desserts to complement the cake and celebrate different levels of sweetness. From jar cakes to cupcakes to pastries and brownies, there are so many decadent options to choose from.
Office Essentials – For A Workaholic
Instead of complaining about how your father spends a lot of time at work, you should praise his efforts and dedication. And to do that, you can choose essential office items as gifts. You can pick a mouse pad, pen stand, a dairy, and an eyewear stand to make him smile wide with your gesture that admires his dedication to his work. You can also pick small photo frames and personalized coasters so that you can stay around him while he is at work.
Plants & Flowers – For The Lover Of Nature
Nature loves everyone and treats everyone the same but not all think about giving it back to nature the same way. Your father is the one who admires nature a lot and leads his lifestyle within boundaries that don't harm the environment. This dedication and choice of being in line with nature is something that he deserves to be praised for. You can surprise him with indoor plants and flowers. He can keep the plant on his work desk or beside his bed. Staying close to indoor plants leads to good physical and mental health. Gifting blooms to your dad is an expression that he is the flower of your life that you always want to be blooming.
Wardrobe Items – For The Stylish One
We know you love to upgrade your wardrobe from time to time but have you ever thought about bringing an upgrade to your dad's wardrobe? He has his own style, and he loves to look dashing all the time. You can give an ode to his fashion sense and his hunger to look good always by gifting t-shirts, shirts, jeans, joggers, shoes, or maybe accessories like wallets, watches, finger rings, and neck chains. If you think he loves to evolve, then you can try something different from his favourite ones and if not, then stick to what he wears.
"The power of a dad in a child's life is unmatched."