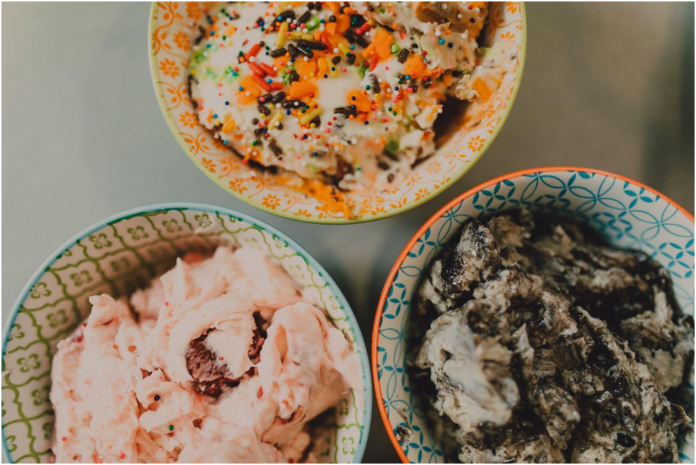 With the rise of gourmet culture and the success of social media influencers, we've seen a lot of food trends come and go. But what about ten years from now? 50 years from now? The food industry is constantly evolving. New ingredients, new dishes, and new techniques are coming out all the time. The top three (3) food trends to watch for in 2022 will be no exception. 
It is time to consider what food trends will dominate in the coming months. With so much happening in the world of food, there is certainly no shortage of options. If you want to stay ahead of the curve in the food industry, here are some predictions for what you can expect in the year 2022.
Plant-based Food will be More Famous
The first trend to watch for in 2022 will be a more global cuisine. Chefs have been traveling the world and returning with new ideas and techniques. This has given rise to a more globalized food scene, where chefs and food enthusiasts experiment with ingredients from different cultures.
As a result, you should expect plant-based dishes to be trending this year. More people are trying vegan diets because they're looking for healthier options, especially during this pandemic. Moreover, the meat industry is also struggling with public opinion about how environmentally damaging it is, so there's been an increase in meat substitutes and gluten-free foods.
Beyond Meat has been making headlines recently because its products are so good that many people can't distinguish between traditional meat and eggs. In addition, MyEats came up with mushroom bacon, Zeastar released uncanny "tuna" and "salmon" sashimi, and even Gordon Ramsay made a vegan bacon TikTok.
The internationalization of food and its rising popularity is a trend that will only continue to grow. It could solve some of the food industry's sustainability problems while giving consumers a more diverse menu to choose from when ordering. This means that we'll see more diverse and unusual ingredients on menus, as well as dishes inspired by the cooking traditions of other cultures.
Asian Cuisine will Grow in Popularity
In 2022, the popularity of Asian cuisine is expected to grow exponentially. This is because of a recent rise of people looking for more variety, international flavors, and global origins. Chefs have been experimenting with new Asian dishes, ingredients, and techniques for years now.
The famous chef and owner of GetFed Concepts, Taylor West, predicts that turmeric and miso are among the next "it" ingredients. West has been using miso in his numerous dishes since it significantly elevates the flavors of the food from starters to dessert.
In addition, turmeric is more than just an ingredient in curry. The golden spice has been used for centuries in traditional Chinese medicine due to its immune-boosting and anti-inflammatory properties. Currently, turmeric is in granolas, cereals, bread, salads, sauerkraut, and even ice cream. The golden spice with a distinct earthy taste is expected to become more mainstream this year.
This new trend is anticipated to continue this year. As a result, we're likely to see an increase in items like sushi, dumplings, and pho on menus across the country. In addition, Asian ingredients will continue to be included in various western dishes. You might even see some restaurants emphasizing this food or cuisine more than others.
Non-Alcoholic Drinks will be Bigger than Ever
In 2022, cocktails will be even more indulgent than now, but without alcohol. The renowned Gavine Fine, a co-founder of Fine Dining Restaurant Group, predicted that alcohol-free crafted cocktails would be more popular this year. It is because many people are abstaining from alcohol permanently or only drinking it on the weekends.
He also said that "There are so many creative ways to present a drink that have nothing to do with alcohol like vodka or gin, whether using tinctures, fermented ingredients or otherwise that can give a drink a great depth of character, no alcohol required."
In addition, more bartenders are getting creative in creating new and original cocktails in the name of sustainability. Sustainability is the new way of eating and preparing food, and it's one trend that will stay strong for years to come.
Similar Find Top 12 Hacks to Make an Extra Thin-Crust Homemade Pizza
The Bottom Line
Due to the pandemic, numerous people support businesses promoting healthy yet satisfying dishes. Many have become more health-conscious and improved their lifestyle by eating healthier foods and exercising regularly. Nowadays, it is costly when one gets sick. Hence, when worse comes to worst, many opt for medication and coupon discounts to lessen their medical expenses.
Another factor why many consumers support a specific trend is because it promotes a sustainable way to prepare food. The ever-growing environmental problem concerns everyone. These trends will undoubtedly provide a variety of new and exciting culinary experiences for food lovers and will lead the industry as a whole.