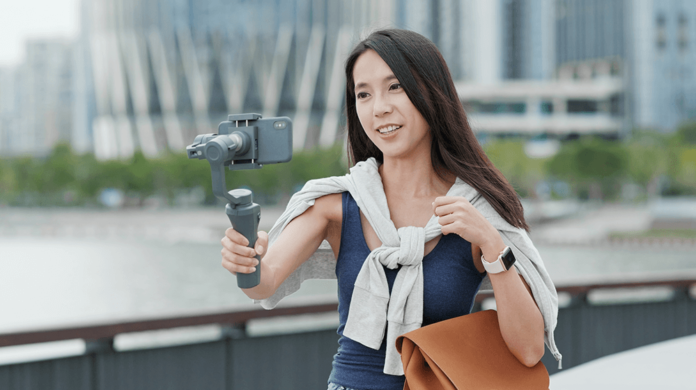 Travelling to new and unexplored destinations is a thrilling experience. You can make it even more satisfying by sharing the stories of your adventures with others. Telling people what you saw can feel great when everyone listens to you with awe. But, showing them what you saw will draw more valuable responses. Therefore, documenting your travels through travel videos can be a rewarding experience.
The videos you create for your viewers must convey the same feeling that you felt. Creating exciting travel videos is easier than you think. Hence, there are only a few things you need to keep in mind while making these videos.
1. Make sure to use the right camera
There are plenty of options for cameras in the market. Each comes with different specifications and is built with sophisticated technology. Nonetheless, choose the one that works the best for you. Make sure that your camera has the following basic features:
i. Has a powerful optical zoom range to take a clear shot from a distance.
ii. Should be able to shoot videos in low light conditions.
iii. Has full manual control to adjust the shutter speed and the aperture. You should also be able to make other changes in the settings according to requirements.
iv. Features a flip screen to allow you to shoot a video from different angles.
Keeping in mind that it may not always be possible to carry a video camera wherever you go, here are a few tricks to remember while shooting on the phone.
i. Make sure the lighting is good.
ii. Check the resolutions, whether it's 1080 HD or 4K. Higher the resolution, the bigger the size of the video file.
iii. Set the FPS or frame per second to a minimum of 24 FPS for smoother video quality.
The handset should have good audio to create an amplified effect.
2. Shoot your videos meaningfully
When shooting a travel video, try to share your experience through it, rather than just turning it into a compilation of a few moments from your journey. Shoot something that people would like to watch. Even if you can't manage to get a high-resolution camera for shooting a video, people will still watch it because it tells a story.
If you look carefully on the internet, plenty of travel videos do not have spectacular shots. What they do have is meaningful content that the audience can connect with.
3. Edit your videos well
After you have shot the video, the next important step is editing the raw footage. A smartly edited video can create ripples on the internet. So, you need to spend a good deal of time editing your travel videos to make them look just the way you want. To create engaging and professional-level videos, you must depend on a reliable video editor. Those can be a sophisticated online video editor with numerous editing tools to help creators edit their videos to make them more expressive and impressionable. Take your time and decide what you want. Before editing, visualise how you would like people to see your video. This will allow you to choose the filters, background music, and the length of the video.
4. Make them more informative
Your videos should be able to deliver some useful information to the audience. You can show them the main attractions of the place, talk about the local cuisine, or anything that the viewers would find interesting. In short, make it more about the travel journey you undertook than about yourself.
Many videos nowadays focus more on the filmmakers. Such videos are all about how much fun they had and whom they met. It is easy for viewers to lose interest while watching it because there is nothing in those videos that would benefit them. Go out and capture the sceneries or the architecture, and don't forget to highlight the most important features of that place. Always bear in mind what your target audience wants. People watch travel videos to anticipate that they will themselves visit those places someday. They want to know about everything they can so that it doesn't seem like an unknown destination when they finally visit.
5. Watch other videos
The best way to learn to take great travel videos is by observing what others are doing. You will be surprised by how many unique ideas you can form by merely observing the works of others. It would be wrong to confuse it with plagiarism. It is only learning through examples. You can tweak their techniques and apply your creativity. There's plenty to learn, whether it is the camera angle, the diversity of shots, or other minute tricks. If you are a newbie in travel video making, watching travel videos by others can also teach you the techniques of storytelling and how to keep the audience glued to the screen till the end. There are several websites where you can find tons of professional travel videos that can help to improve your skills.
If travelling gives you pleasure, and you want the world to know what great treasures await them, there's no better way than showcasing your journeys through a well-made video. If you are passionate, start by making smaller videos. However, videos are no child's play to make smaller and to the point. It requires witty editing so that it doesn't come out haphazard. Once you are out there, shoot whatever you feel is worth it. Then sit in a quiet room and think about how it can be edited to make it more meaningful. Be creative and have fun!