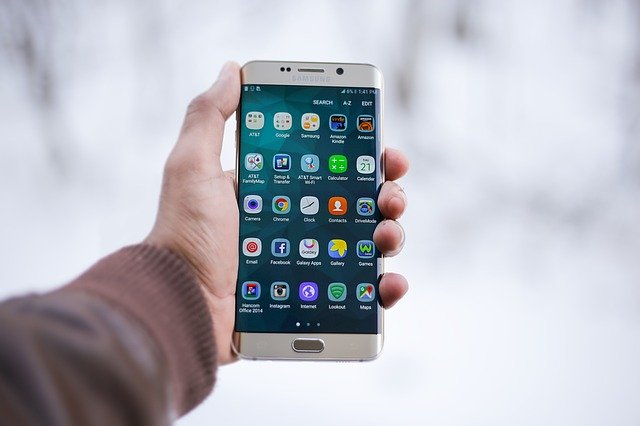 Since COVID-19 forced everyone to comply with the brand new "work-from-home" culture, productivity has become a hot topic! Some individuals saw this new environment as a godsend for their productivity and attention, while others dwindled for coffee runs and banters.
However, if you're considering doing things more efficiently to improve your brand awareness, we'd suggest you turn your mobile into a workstation itself!
And, how are you going to do so?
Well, it's simple – all you need to do is to make sure that you have the finest productivity applications on your device.
Here's what you need to know in this regard!
Apps To Use To Improve Your Productivity
Improving your productivity, especially when working from home, can be a hassle.
Why?
Well, to begin with, if you have kids in your house, focusing on your work will be impossible to some extent. Besides, there's always the comfiness of your home that makes you feel a little too relaxed, decreasing your efficacy even more!
Hence, to pull you out of the never-ending rabbit hole of unproductiveness, we've provided a list of some of the must-install apps here. Keep reading to find out more!
Google Drive
As a blogger, you probably have to deal with a plethora of files and documents at once. And, if you are using the traditional Microsoft Word, things can become pretty messy within seconds.
So, what's the solution?
Well, Google Drive, obviously! Let us tell you why.
With it, you can store your files (documents, images, videos, and so on) and access everything from anywhere safely.
Sharing different files and folders will be much easier.
It will be possible to search for folders and files using their names.
Editing, viewing, and commenting on any file will be possible.
Sounds like a fantastic addition to your productivity collection, doesn't it? We bet it does!
ProofHub
Simply put, ProofHub is an all-inclusive platform for all of your management-related works. Thus, with it, you can plan, organize, communicate, track, and deliver your assignments in a quicker, smarter, and more efficient manner!
Besides, it will also be easier for you to create new online marketing strategies and implement them effectively.
Here are some other benefits of ProofHub that you should know about –
Identifies risks and reduces them effectively
Helps in managing time and working collaboratively
Standardizes various mundane to complicated procedures efficiently
Makes it easier to manage different tasks
RescueTime
RescueTime is, in essence, a fully-automated time-monitoring program that provides users with more control over their time management skills.
But what are the key benefits of it?
Let's find out!
Allows you to keep track of activities being made on your computer
Blocks illegal websites so that you don't get into any liability issues
Enables you to propose meetings and track how much time you're spending on them
Helps in spotting inefficiencies during a day and acknowledging them
PixTica
Are you a mobile photographer and run a small e-commerce business based on that? Then, PixTica should be an ideal option for you!
But why?
Well, the application comes with a plethora of new features and filters, which can make your imaginative persona flourish through your subconscious.
And that's not where it ends. Here are some other ways how PixTica can boost your artistic persona –
Comes with a GIF recorder alongside numerous effective filters
Offers various features like panorama, hyper-lapse, manual controls, etc.
Provides various oddities like "planet mode" to create new imageries out of nothing
Helps to click higher resolution photos
The only downside of PixTica is that you have to subscribe to access some of its features. However, in our opinion, it's worth every penny!
Slack
Whether you are running a business or packaged goods, or anything else, Slack will be a must-have tool for you. Here's why!
It runs in a cloud environment. Therefore, storage will not be a significant issue in this aspect.
Slack makes important collaborative tasks like file-sharing or time chatting easier.
The application comes with an excellent security system. So, there's no need to worry about information leakage!
You can create different channels on the app to personalize your organizational duties efficiently.
However, your conversations will get deleted automatically after 14 days. Hence, if you have sent or shared something important to a channel, we'd suggest you make a note of it.
OnePager Pro
In short, OnePager Pro is Gantt Chart and timeline-based software. And, yes, before you say anything, let us admit it – there are many other similar apps already available out there!
So, what makes it different than other similar apps available out there?
Let's check it out together!
It standardizes project presentations and turns them into eye-catching graphs for better understanding and engagement.
With it, you can create informative and consistent project reports with ease.
OnePager Pro makes the accuracy of project reports go off the charts.
The application saves quite a lot of time and helps avoid repetitiveness while building a specific presentation.
Considerations To Make While Choosing A Productivity App
Selecting a productivity app can be a hassle if you aren't aware of how you are supposed to use it. Hence, you should always consider the following aspects while choosing an app. This way, it will be easier for you to find what's suitable for you –
Understand how you work and define your workflow considerably. Create an end goal in your mind and enlist each and every task you need to do to get there. Now, you can start finding apps that can make your job easier.
Check the productivity tools you are currently using and consider if they are improving your efficiency or not. In our opinion, there's no need to use two similar types of apps for a single purpose. Always choose a program that offers something different.
Learn about the subscription amount of an application before downloading it. Also, if you have to pay money, make sure to consider if it's worth the same or not. There's no need to spend your hard-earned savings on something unreliable.
Final Thoughts
With thousands of options available out there, it'd be almost impossible for anyone to find the most suitable option for them. Hence, to help you out, we've provided you with a list of our favourite ones and offered some insights on them.
However, if you still have any queries regarding the same, feel free to reach out through the comments. Hopefully, we will be able to clear up all of your confusion!