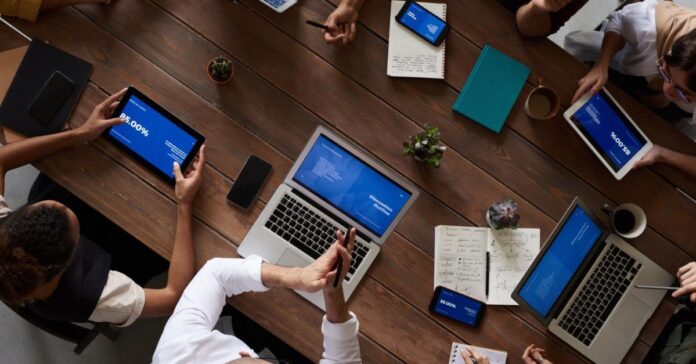 In the field of digital marketing and SEO, strategic content creation reigns supreme. Without well-written and creative digital content, companies would not be able to effectively capture the attention of potential customers and clients. Content creation is the backbone of the digital market and is also the key element to a higher rank in search engines.
It is also considered one of the most powerful mediums in 21st-century marketing. Nowadays, whether it's a small, independent, or well-established company, the main channel to promote your business branding is through online platforms. This is why it's always necessary to create content that displays both originality and credibility.
Trustworthy sources always win the heart of consumers and it's what keeps most of them coming back for more. The process of content creation should involve both ingenuity and creativity so it can leave a lasting impression on your online audience.
Whether you're a big marketing company or simply a small team of content creators, it can sometimes be a struggle to continuously come up with fresh ideas for new things to publish. That's why in this article, we've listed 3 simple methods you can use to help you with the process of content creation.
1. Check The Competition
In any type of business, it's always a prerequisite to assess the battlefield. Observing and checking out your competitor's online platforms is a great way to discern the type of atmosphere that you must create around your business model. This heavily involves the process of content creation since every type of idea sprouts from another.
However, this does not mean that you should copy your competitors' content. By simply getting inspiration from their concept, you can generate an idea that is more original and has not been tried by any of your competitors. Another advantage is creating more interesting, reliable, and well-written content that revolves around a similar topic that some of your competitors have published.
2. Check Search Engine Results
SEO or search engine optimization revolves around improving every aspect of your online presence so that you can land on higher rankings in search engines like Google. Once you've brainstormed content ideas, you can then search Google to get inspiration from the first websites that have similar content.
Keyword research is another technique that SEO specialists use. During the process of content creation, they gather and meticulously analyze what keywords get higher rankings in search engines. By doing this, the keywords can serve as the main focal point or the highlight of the following contents they would publish. 
Also Read: How To Be A Successful IT Project Manager
3. Listen to Your Audience
Sometimes digital marketing companies try their best to come up with unconventional content with the hopes of getting more attention from their online audience. However, sometimes it can send the wrong message to viewers and may even cost the credibility of your online branding.
Though there is nothing wrong with displaying creativity, you should always listen to what your audience wants. This shows them that though your content is highly-interesting, it is also very relatable and that they can trust in your process of content creation.