The mystery of hats is mind-boggling for most fashionistas. Hat sellers bring about a wide range of material, colors, and styles leaving the hat wearer in a dilemma to opt for the most suitable piece. While other accessories such as watches and ties come with several options to provide a striking appearance, headgear is an ideal alternative to complement any clothing. It can be made easy by acquiring adequate knowledge about the suitability of hats with different outfits. However, hat lovers must make a careful choice while purchasing headgear to achieve a charming look.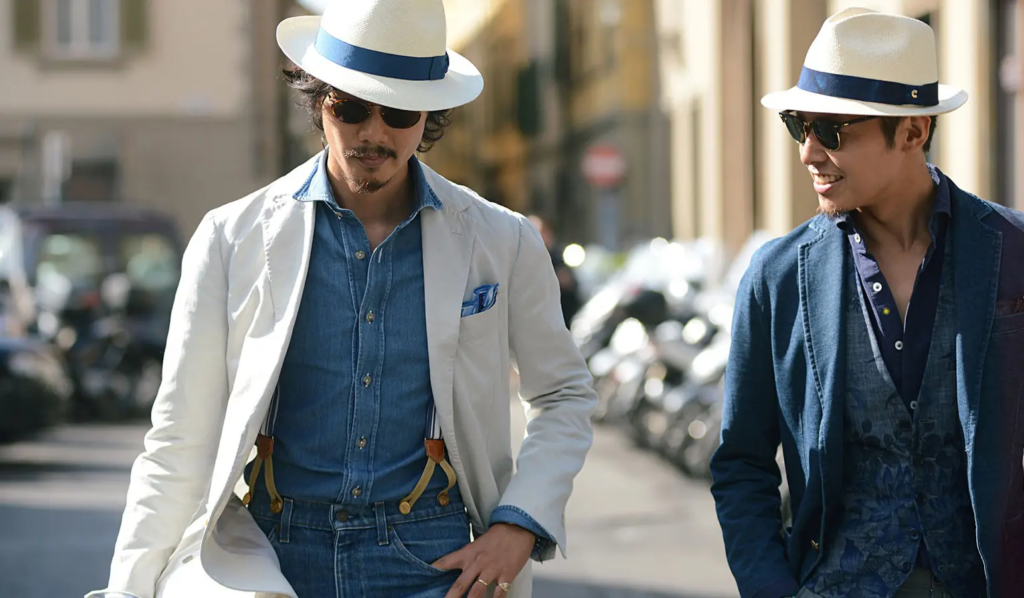 If you are hunting for headgear with a sense of aesthetic, you can opt for leather hats. It has a soft texture that looks better with age with little to no chances of fading. Such accessories made of leather are versatile, elastic, and comfortable. However, you must be aware of the anatomy to compare different hat styles and understand the difference between genuine leather and cheap material that looks like the former.
Understanding the anatomy of leather hats
It is crucial to clearly understand the different parts, thereby making your purchase decision easy and smooth. The significance of every area, such as the crown, brim, material, and the flexibility of a headgear, enables hat buyers to make the right choices.
Here are some details about leather hat anatomy:
Crown of the hat- the main body of the hat encompasses the crown area. The central portion extending upwards provides full support to the head and satisfies the wearer with a perfect sense of style. Some headgears have a round crown, while others are perkier or flat at the top.
The brim- the area surrounding the crown that protrudes out of the hat is called the brim. There are various designs and styles of the brim in different hat styles. Every hat style has an extra brim. Large brimmed caps protect the wearer during hot summer months, while short brim hats fulfill the aesthetic. Hat lovers are free to choose the design that suits them best.
Pinch points and dents– some hats come with indentations and pinches on the crown, easing the task of wearing and taking off the headgear. It is easier for hat wearers to manage the tipping of hats to impress people.
Linings – The inner lining of the hat encompasses the logo of various brands. The internal portion of the crown has a fabric lining. Associate itself with the trademark of the manufacturer.
Sweatbands– as the name, sweatband suggests protecting the wearer from excessive sweat around the head. Sweatbands come in different materials based on various hat styles. A wide-brimmed hat often contains a leather sweat repellent band, while other hats encompass a sweatband of material that absorbs sweat.
Types of Leather hats
Most leather headgears look classy on men and women alike. Some of them come with added adornments to enhance the sense of style. Cowboy hats made of leather add a chill vibe to casual attire. Leather hats are available in wide-ranging styles, such as outback hats, topper headgears, and baseball caps made of leather.
Here are a few leather hat styles that modern man must have:
Baseball caps
Individuals who prefer a casual and outgoing appearance wear baseball cap. It is ideal for a sports event and looks good with cargos and t-shirts during a day outing. You can add a spin to your look by purchasing a leather baseball cap, thereby adding versatility to your wardrobe.
Cowboy hats
Cowboy hats are a good choice for individuals who face difficulty with storage. Cowboy headgears can be folded and stored without any concern about losing their shape. Leather cowboy hats can get sourced from various stores both online and offline.
Safari headgears
A Safari hat is an excellent choice for people who prefer embellishments on their headgears. Safari leather headgears come with a leather cord and rattlesnake hat band around the crown, offering a rugged appearance. Such headgears are available in several colors, navy blue, beige, brown, or black.
Fedora leather hats
Fedoras are very popular among hat lovers. It adds sophistication to the wearer's appearance and offers excellent coverage. Such leather headgears get dented at the crown. However, such leather headgears are available in various materials and finishes, including suede and waxed suede.
Fedora hats with a wide brim
Leather hats are one of the compelling accessories in the wardrobe of a fashionable individual.
Hats play a crucial role in revealing the character of a person. Men and women can choose the perfect hat for their disposition and carry it with confidence. Leather hats add a touch of flair to your attire, adding a charming look to your personality. Go ahead and grab the perfect leather hat to complement your outfit for the next occasion.