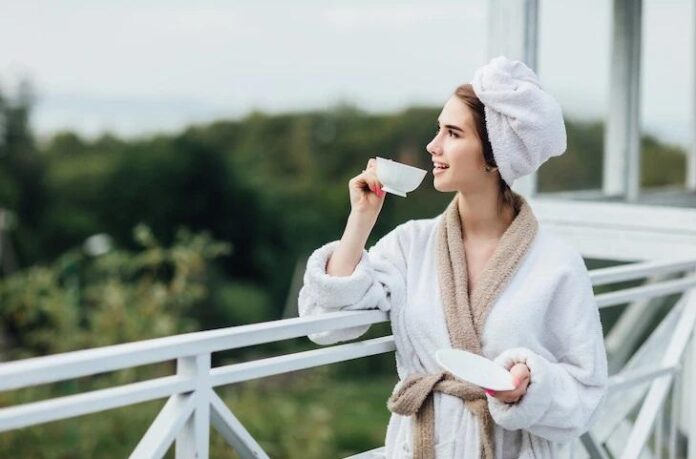 In the age of global digitalization, irregular life schedules and a constant desire to climb the career ladder, people are especially prone to burnout. There are many ways to cope with this – from shopping with friends to staying in hotels. It is about hotels that will be discussed in this article, and specifically about healing hotels.
Such hotels are a "place of power", where you disconnect from society and its negative factors, immerse yourself in yourself through various practices and heal yourself with the help of a balanced diet and quality sleep.
To be more precise: no stress, maximum silence or pleasant sounds of nature, as well as as many wellness programs as possible in the SPA center.
"Reboot" occurs on all levels: physical, intellectual, emotional and spiritual. In other words, a sanatorium of new realities.
How are Healing hotels different from others?
Location
Most often they are located in picturesque places. So, for example, Green Flow was built at an altitude of 1100 meters in the Rosa Khutor resort, in an ecologically clean place where the very air of the national park is already healing.
Among other things, such a hotel is distinguished from others by the interior design: natural materials used in decoration and decor, the absence of bright colors and memorable design elements – minimalism in its purest form.
Nutrition
Yes, the hotel restaurant is focused on balanced nutrition, but here you will not see standard dishes like buckwheat and steamed chicken breast. The Green Flow menu is primarily prepared from organic locally produced products using the latest technologies that retain all the benefits. And the most important plus is that every three months the menu is updated in accordance with the season and the relevance of products.
Physical activity
In this case, you must first understand that no one will force you to play sports. The concept of healing suggests that it is impossible to impose a healthy lifestyle on people – this is additional stress that has nothing to do with inner harmony. However, in the hotel everything is thought out to the smallest detail:
skiing in the winter season, Nordic walking routes in the warm season, group and individual fitness classes, as well as various types of yoga, among which even a beginner can find something to their liking. A bonus to sports activities is a self-knowledge program. For example, we managed to get to the lecture "Psychological portrait by date of birth" and neuromeditation. Well, what, new knowledge and experience will not hurt anyone.
SPA area
This part of the hotel, perhaps, is given the most attention. The SPA includes a thermal zone (it includes a Turkish hammam, Finnish and biosauna, contrast fonts and even an experience shower), as well as beauty and massage rooms, where procedures are selected according to your wishes. The entire program of the SPA center is aimed at strengthening immunity, increasing energy levels, detox and comprehensive improvement of vitality and emotional background.
If you prefer a more emotional type of holiday, then you can try to place bets on the new bookmaker website. Here you will find a large number of sports and you can earn good money.