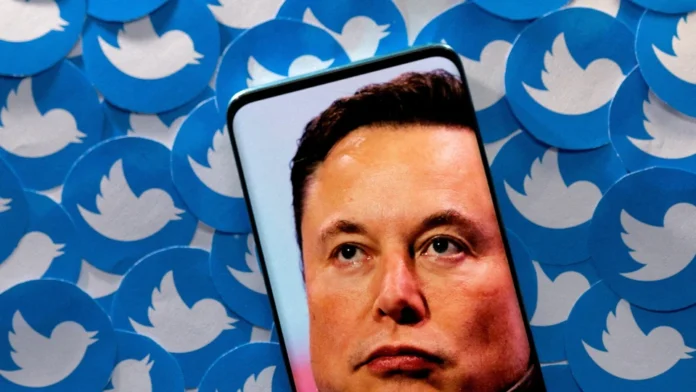 Elon Musk is in. Let that sink in!
Twitter, a social media platform for microblogging and social networking services, has been taken over by Elon Musk, the world's most well-known eccentric billionaire and social media influencer. Twitter is now entering a new era following Musk's entry. Twitter has become privately held and dark.
Since purchasing Twitter, Elon Musk's management style has been as erratic as his timeline on social media.
The richest man in the world has cut personnel, proposed changing user authentication, and is apparently exploring a variety of actions that, if implemented, would amount to a significant revamp of the service.
Let's take a look at a few major changes he's made, which we have been keeping an eye on using our high-speed internet. Special thanks to HughesNet internet for providing services all across the US even in the far-regional area we are based in. This is why HughesNet has always been our number one choice and we always recommend it to people from areas where they have limited choices.
Lay Offs
On Friday, Twitter started laying off some of its 7,500 employees amid rumors that Musk intended to fire around 50% of them. "In an effort to put Twitter on a healthy path, we will go through the unpleasant process of decreasing our global workforce on Friday," read the email sent to employees.
Musk raised just under $13 billion (£11.6 billion) in debt to help finance the purchase of a business that lost $221 million last year. He needs to reduce expenses and boost annual income, which reached $5.1 billion in 2021 because the additional interest bill would be around $1 billion a year.
Executives Fired
Soon after taking over Twitter, several executives were fired after dissolving the board of directors, including Bret Taylor as chair. Musk is now the only director of Twitter. The head of legal, policy, and trust, Vijaya Gadde, the chief executive, Parag Agrawal, and the chief financial officer, Ned Segal, were all fired. As the de facto CEO, Musk has enlisted the aid of a group of associates, including his personal attorney, Alex Spiro, and his tech investors Jason Calacanis and David Sacks, to help him manage the company.
Changes in verification
On Twitter, accounts of public interest get a blue checkmark next to their names to verify that they are who they claim to be. Musk has hinted that he may soon start charging users for this feature. About 420,000 of the daily 230 million plus tweeters have a checkmark next to their name.
In a revamp of the platform's premium service, Twitter Blue, Musk said on Tuesday that verification would cost $8 per month. More power to people, indeed! At $8 per month, get a Blue checkmark next to your name.
According to The New York Times, the redesigned Twitter Blue will go live on November 7 in the US, Canada, Australia, and New Zealand (the only countries where Twitter Blue is currently available). Blue tick holders will retain their symbol during the transitional period even if they don't pay, but eventually, they will lose it if they don't.
Plans for account restoration and content moderation
No content regulations will change, and banned users like Donald Trump won't be let back, according to Musk, until a newly stated content moderation panel meets. He has stated that it will take at least "a few more weeks" to implement a new procedure for managing account reinstatements.
Twitter has also claimed that since the takeover, it has been the target of a systematic trolling assault in which obnoxious characters have tried to create the impression that the website has devolved into a haven for hate speech. The company's head of safety and integrity claimed that 300 accounts had posted at least 50,000 nasty tweets on the network.
Different Tiers
Twitter might be divided into various content streams, according to Musk. In the same way that you might choose a movie based on its content classification, he suggested that people choose whatever version of Twitter they wish to use. He also supported the idea put up by a user that the service should be divided into various video game-style modes, such as a "player vs player" variation where verified accounts may engage in Twitter spats. A user might rate their posts, and "user input," which sounds like a Wikipedia-style moderating process, would then change the rating.
Bringing back Vine
Musk posted a poll asking followers if they thought Vine, a platform for six-second videos that was seen as a forerunner of TikTok but was shut down by Twitter in 2016, should be brought back. After nearly 5 million votes, the outcome was 70% in favor. However, platforms like TikTok and YouTube pose a significant threat, and the app's code hasn't been changed since 2016.
Paid Video Content
According to reports, Musk is also thinking about charging for video content. With Twitter taking a cut, the function would allow users to publish movies and charge a fee to see them. The Washington Post quoted a memo that identified "copyrighted content, creator/user trust difficulties, and legal compliance" as reasons to flag the proposal as high-risk internally.
The tech news website The Verge revealed in August that Twitter's former leadership had thought about allowing pornographic content accounts to sell subscriptions like OnlyFans on the service. The idea, however, failed due to worries that Twitter wouldn't be able to keep control of the explicit content.
Final Words
Previously a publicly traded corporation, Twitter has switched to being privately held since the deal was finalized. Elon Musk, who bought the company, has made several changes in the company policies since he took over. A few major changes have been mentioned above, but it does not stop here, we expect more to come in the near future!