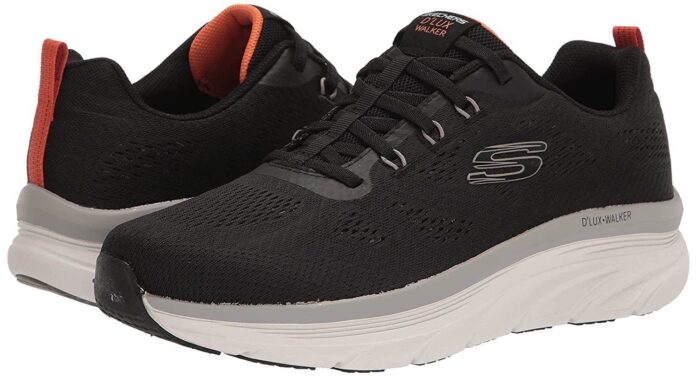 Are you looking for Skechers-Sales Shop reviews to get the facts? You have landed on the right page. We have attempted to expose the truth about this website in our review section. You can now see if Skechers-Sales is a scam or a reliable company by going through this page.
Highlights of Website:
Domain name.Skechers.
Website nameSkechers
Domain Registration Date Per WHOIS:2022-11-03
Domain Registrar:Dynadot, LLC
Products Available on Its Website:
Products Listened On Its Site: BOBS Sports Squad – Total Glam-NEGRO / Multi, Summits and Perfect Views-BLANCO / VIOLETA. Uno Golden Air – BLANCO. GO WALK Arch Fit Boot Happy Embrace-CHOCOLATE. GO WALK Stability Boot Comfy Days-NATURAL. Taxi – Weekend Plans CHOCOLATE.
What is Skechers Sales.Shop?
This online store claims to sell many of the products listed above. Before you decide to shop at this online store, there are many things you need to know.
You can find more details that prove Skechers Sales Shop to be a fraudulent website:
Brand misuse:
It has used the Skechers logo as its website's name and logo. Additionally, it claims to be selling the Skechers brand of products. It is not an authorized seller of Skechers products nor is it associated with Skechers. It has also misappropriated the Skechers brand name.
NOTE: It has misappropriated the brand name Skechers at the moment, but it could misuse another brand or change its website details entirely in the future. There are many scam websites that do this.
Special Discounts and Sales Offers
It listed Skechers brand items on sale at ridiculously high discount rates, which is almost impossible to find legit stores to offer on Black Friday and Cyber Monday.
Website security:
It has supplied fake trust seal logos for Norton, etc. It has these logos at the bottom of its website as well as on its Product Detail pages. If you shop on this website, your financial and personal information like your credit card number might be stolen.
Our Final Verdict:
We can confirm that Skechers-Sales Shop has been identified as a scam website for the reasons outlined above.
Click to see a list of suspicious websites. Or scroll down in our "Scams" category and find information about different types of scams. You can also navigate our website by clicking
You can leave a comment about the company below. You can also share this review via your social media accounts with your family and friends to let them know about this online store.
Many online shops claim to offer huge discounts on many items, but they are often scams. Avoid these online shops or do your research before buying anything. Most of these online stores won't ship the items purchased to clients, or deliver inferior or unreliable items. Scam online shops may charge clients their credit cards randomly, without their consent. If you've ever been charged incorrectly by a scam website, you should immediately notify your bank or credit union to protect your credit card details.