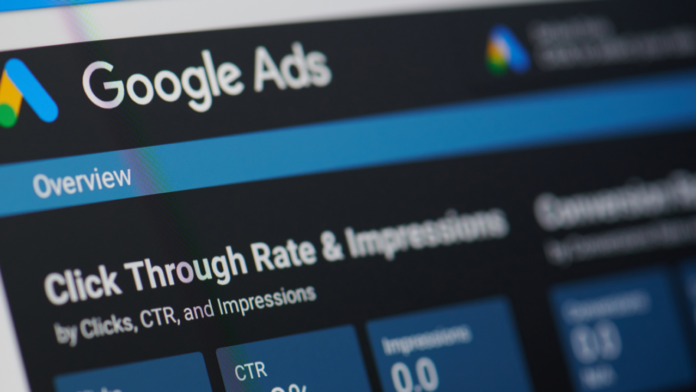 Recently, the most popular of all search engines launched many exciting features for Google Ads. For the large number of searches performed, the platform displays prominent advertisements to maximize the impact of your business. PPC management company in Delhi, Value4Brand, believes that with new features rolled out by Google, this impact could be even greater. Owners can learn a lot more about their business and associated activities that take place online and offline.
Among all the latest features, there are the top 5 which aim to improve your traffic, your business awareness, your ability to follow new customers, and much more. Let's start scrolling down to see what these features indicate and how you can best use them.
Gallery Ads
Google Gallery Ads allows you to present visuals to your customers. They are available in an image ad format that can provide relevant information to a user, above the search results page.
Information in visual form may be preferred by more users. It becomes more readable in such a format than in the usual textual form. The novelty of the feature is its format. The latter works best for mobile users. To make ads more effective, this ad format should be tried at least once.
In the app, Google Discovery, advertisements can be seen in the feed. Interest-based searches may also show them. Through the app, ads may also be visible on Gmail. More interestingly, the YouTube homepage is the recent location covered by Google Gallery ads. According to a study by PPC experts, 90% of users find the page useful for discovering products, brands, and more. unexplored.
Extended range is what you can expect with this new feature. To each brand or company, it can promise a wider range to target users. Faster results than search engine optimization can also be expected.
Invest wisely in display formats
Display formats can be great for brands to create brand awareness. They are more useful in attracting customers and retaining them with the best strategies, says the pay-per-click company.
You may know that Google is one of those search engines that can understand users well. Data extracted from their profiles and activities can help make predictions about their purchases and interests. Ads likely to target conversions are shown to users. Its Smart Display Campaigns feature facilitates the solution on your part by reinforcing this objective.
Target cost per action/CPA can be the strategy for using this feature. For smart conversion predictions, Target Return on Ad Spend or Troas may be suitable for this format.
Google Shopping Update
Google Shopping has been popular among users for finding products and exploring the best prices followed by comparison. The feature allows you to be listed at no cost. The PPC management company in Delhi believes that it can give your business or brand the advantage of having more traffic.
When adding ads to Google Shopping Channel, remember that ads should be optimized with the right keywords. Then you can make sure that you are using the products that are likely to sell. To identify them, you can use analyzers like the one offered by the SEISO campaign tool. Thus, conversions can be higher. From there, you should check the Google Merchant Center. It mainly works to see what your store and inventory look like on the search engine. You can enable the "Surfaces Across Google" option to increase your trading potential for a better e-commerce business.
Opportunity to acquire new customers
While a former customer may continue to prefer you for their products and services, attracting new ones can mean more success for your business. The new customer acquisition option can help you know how many new customers you have won. For some, keeping track of new ones can mean a boost. For others, it may indicate when to improve marketing strategies to continually train new customers.
This option can be used to track new customers in different ways. First, you can link your accounts on Google Ads and Analytics. Sales will be reviewed by the algorithm to enable tracking. Additionally, you can create tags for new customers. This will separate them from the elders. Therefore, tracking will be easier.
Offline Conversion Tracking with Local Campaigns
Online shopping may have taken advantage of the traditional way, especially after the pandemic. However, offline shopping still attracts a good number of buyers. This means you need to consider both online and offline conversions.
The search engine reveals that a local search can lead a user to visit an offline store and make an instant purchase. Consider the number of such searches performed and drive users to increase sales for a business.
PPC marketing companies like Value4Brand suggest that local Google Ads campaigns can be a great feature to check your offline conversions. This feature allows the search engine to display ads based on the last location of the user. To know whether a conversion is happening or not, you need to adopt the omnichannel tracking strategy. Remember that it needs to be synced to recognize the offline activity.
Read Also How Artificial Intelligence changes the world of academic writing?
So when a user visits a store and makes a purchase, you are likely to know about it. Additionally, online tracking data should improve your conversion insights.
Conclusion
Google Ads has been a useful platform for pay-per-click advertising goals, listings, and more. Seeing great sales, better brand recognition, and more customers joining couldn't have been easier. Being equipped with more features, achieving these goals can become much better for brands and businesses. You can make your ads more optimized and full of potential with Google Shopping, smart screens, etc. Beyond the benefits listed here, the features may promise you more when you start exploring.