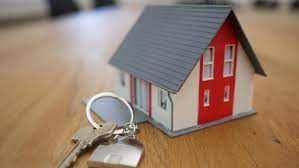 Finding the right home insurance is very important. The wrong type of cover could mean that you're not protected should something go wrong. However, there are a few things you can do to make sure you find an insurance premium that's ideal for you. Here's how:
Do Your Research
Take a look at the different types of home insurance that is available. Look online and see what some of the better-known insurance companies are offering. Now, look at what is offered by those home insurance companies that aren't as well known. Chances are you'll find a difference between them.
If you can, visit a comparison website or two to see what's on offer. This can help to make finding the right home insurance easier.
Think About What You Need
Not all home insurance is the same. Any insurance agency will tell you that there are many types and varieties of home insurance.
For example, if you live in a 1-bed apartment you'll need different insurance from your friend who has a 3-bed house.
Consider what it is that you need from home insurance. Is there a specific level of cover you want or do you want to be covered for everything?
Do you have any valuables that you want insured? If you do, you should opt for cover that offers this. As previously mentioned, not all home insurance policies are the same. Take a close look for those that offer you what you need.
Consider How Much You Want To Pay
Think about how much you want to pay each month for your home insurance. Be aware that some home insurance premiums will cost more than others.
It's only natural that you want to pay as little as possible. However, the cheapest premiums may not be sufficient. Do your research and see what people are paying on average for your chosen type of premiums.
Many insurance companies will do what they can to offer competitive prices. Therefore, it's worth spending a bit of time looking for a premium that is an agreeable price.
Pay For Yearly Cover If You Can
A lot of people pay for their insurance on a month-by-month basis. However, paying this way can be more expensive than you think. If you can pay for a year's worth of home insurance it could be cheaper.
Insurance companies usually charge more for monthly payments as they're taking a risk. There are in some respect, lending you the money to pay for your insurance. This is why you're likely to be charged interest on your monthly payments.
Paying for your cover all at once can help to keep the costs down. However, you may be asked to pay a lot of money in one go. Just make sure you can afford this option if you choose it.
Use these tips to help you to find the right home insurance for you. When you find a premium that offers what you need you can have peace of mind.