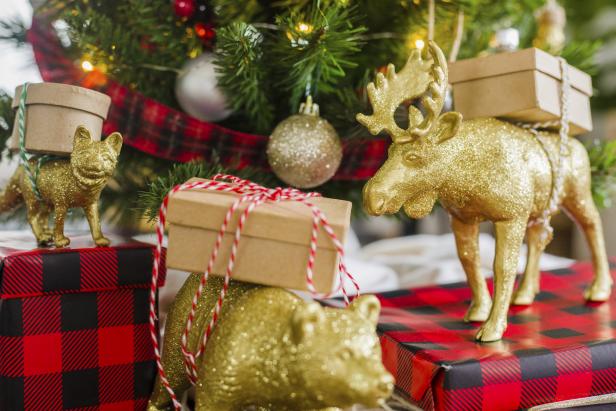 The holidays are fast-approaching, and most times, these are the only days we are all able to take a break and spend time with our loved ones in the comfort of our own homes, and so it is essential that we make the most of it, especially during Christmas time. This is an opportunity for us to reconnect and bond with our families to make up for the lost time.
Here I present to you five ways that can truly, excitingly, make anyone, even Scrooge, feel the Christmas spirit!
Make hand-made ornaments and decorations.
It's been a tradition for as long as we can remember to decorate our homes with Christmas-themed ornaments and decorations during the holidays. That in itself is already exciting, but wouldn't it be more creative and amusing to make our own personalized trinkets to be put on display? It would add special meaning and value to the decors! An example would be to hand-paint Christmas balls into any design you desire, making origami, snow globes, etc.
Watch Christmas movies
No one can resist watching Christmas movie classics during the holidays; not watching Christmas movies during Christmas is like eating burgers without patties. Christmas simply isn't complete without watching it! Some holiday movie recommendations are: "Home Alone" and its sequels, "The Polar Express," "How the Grinch Stole Christmas," "Klaus," "The Christmas Chronicles," "A Christmas Carol," "Love, Actually," "A Boy Called Christmas," "The Holiday," "Four Christmases," and plenty more!
Hold a low-budget gift exchange with your family.
Gift exchanges are an essential part of Christmas, especially for children, and so holding a low-budget gift exchange will not only save everyone from worrying about their gift finances but will also give everyone a chance to participate and truly see that it's the thought that counts. It can be something hand-made, a small keychain, or a simple Christmas letter that's full of love!
Create and decorate a gingerbread house
Who doesn't love decorating food you can eat after? Exactly no one! Designing gingerbread houses is a great way to spend quality time at home with the family during the holidays. Not only is it entertaining, but you could spend even more precious time with your loved ones by eating it together after it's done!
Write Santa a letter.
Nobody is ever too old to write Santa a letter! As kids, it was pretty much customary for us to write Santa letters every Christmas and put them inside a sock expecting letters from Santa back, but as grown-ups, it's rare for us to do such a thing, but who's to say you can't do it again as an adult? Who knows, you might get letters from Santa this time! So write your wish and put it inside a sock, but don't forget to put it before Christmas, or Santa might forget it, and you won't be able to receive your letter from Santa!
Aside from that, any activity spent with family is an exciting one, so make sure to spend it in the best way possible and enjoy Christmas worry-free!