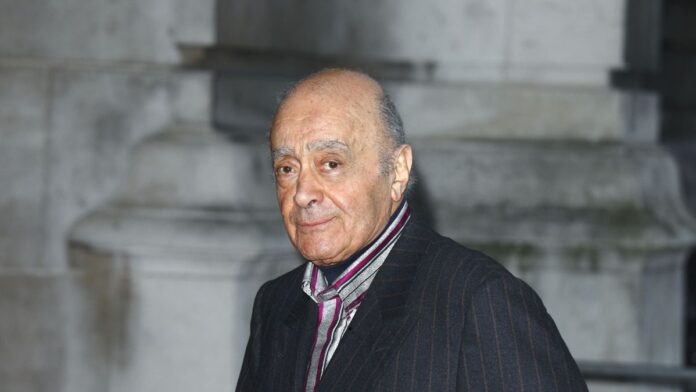 Mohamed Al-Fayed's death, an Egyptian icon and a businessman of renown, has created a void within the worlds of finance and commerce. His journey from the retail industry to luxury is a testament to his vision and dedication. Al-Fayed's influence went beyond business. His ownership of Fulham Football Club was a key chapter in the history of the club. We'll explore the different facets of Al-Fayed's life and career which defined his legacy.
The Ritz Hotel & Harrods: A Legacy of Luxury
Al-Fayed and his brother Ali Al-Fayed orchestrated an opulent transformation in the 1970s. The acquisition of the legendary Ritz Hotel was a turning-point in their lives. The hotel was given a new lease of life after extensive renovations. Under their leadership, The Ritz, which was already synonymous with luxury and elegance, achieved new heights, attracting a global elite.
Al-Fayed left behind the most lasting legacy of all: his ownership of Harrods. This is the epitome in luxury retail. He acquired the renowned London department store in 1985 and infused it with his unique vision. Harrods was more than just a shop; it was a destination for the world. Harrods reached unprecedented heights thanks to his investment and innovations, which set new standards for the retail industry around the world.
Complexity and Controversy
Al-Fayed was a man of many successes. However, his journey was marred with controversies which made headlines around the world. His confrontation with the British Royal Family following the tragic death of Princess Diana, and his son Dodi was a testament to his tenacity. These controversies highlighted the layers of his career, and added complexity to his legacy.
Football Fever: Fulham FC's Renaissance
Al-Fayed's association with Fulham Football Club led to a revival in English football's history. He bought the club in 1997 when it was languishing in the lower divisions. The club was given new life by his dedication and significant financial investments. Al-Fayed's commitment was reflected in Fulham's rise through the ranks.
Fulham's promotion into the English Premier League, in 2001, was the pinnacle of Al-Fayed's ownership. It marked a triumphant comeback to the top flight following a three decade hiatus. Al-Fayed supported Fulham in more ways than just finances. He signed players of note and hired experienced managers to help Fulham become a Premier League staple. His lasting impact was evident in the club's 2010 journey to the UEFA Europa League Final.
Mohamed Al-Fayed Net Worth
Mohamed Al-Fayed is an Egyptian tycoon, who has made waves in multiple industries. He also left a lasting mark on the wealth world. His net worth, which reflects his visionary investments and business acumen, has positioned him as a global elite. His estimated net worth of US$2billion as of 2023 is testament to his ability navigate complex business landscapes and to create lasting value.
Eccentricity & Innovation
Al-Fayed was known for his eccentricities, which were also evident in Fulham FC. Installation of a Michael Jackson Statue at Fulham's Craven Cottage Stadium highlighted his unique fandom. This unconventional addition was made more meaningful by his personal connection to Jackson.
The End of an Era
Al-Fayed sold Fulham FC to American Shahid Khan in 2013. This transition marked an end to a transformational era and highlighted Al-Fayed's legacy as the visionary owner of Fulham FC who changed the club's trajectory.
Retail Maestro
Al-Fayed began his journey in the retail sector, where he developed his business skills. He gained valuable insights in retail management and operations from his diverse roles. This was the foundation for all of his future endeavors.
Passing at the age of 94:
Al-Fayed's remarkable journey ended peacefully at age 94. He died of age-related illnesses, leaving a legacy that transcends industries.
Conclusion
Mohamed Al-Fayed has left a lasting mark on the worlds luxury, commerce and football. His visionary business approach transformed the Ritz Hotel into a global beacon of opulence. His controversial conflicts highlighted the complexity of his journey. His ownership of Fulham FC ushered in a new era in English football. His legacy will continue to inspire and resonate with generations as the world says goodbye to this business titan.