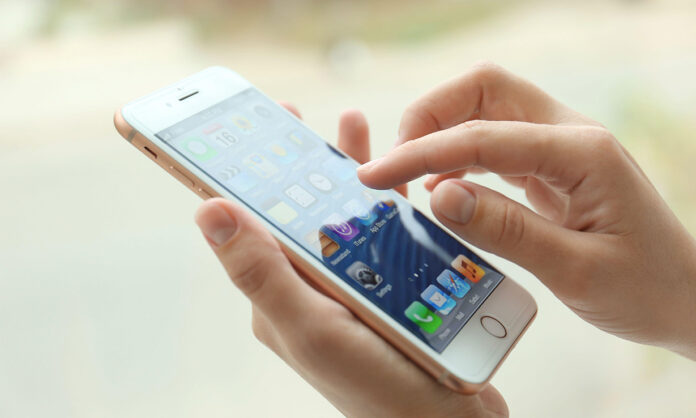 Many people who need a phone for work, school, or emergencies cannot afford one. The government has set aside billions in aid to help low-income families get phones in the United States. The Lifeline Assistance Program has been helping qualifying people since 1985. You may qualify if you're on food stamps, SSI, Medicaid, Section 8, Veterans Pension or Survivors Benefit, or if income is at or below 135% of the Federal Poverty Guidelines.
Benefits
For over 30 years, the Lifeline program has been helping low-income consumers stay connected. With access to reliable phone service, low-income families can keep in touch with family and friends, doctors, or emergency services they may need in a crisis. The Lifeline program is a part of the Universal Service Fund, which supports low-income customers nationwide. Eligible customers can choose from many cell phone plans and get the service they need at a discount. However, the Lifeline application process is complicated and requires participants to submit such information. This is why ensuring the application is completed correctly is important.
A new program, the Affordable Connectivity Program (ACP), allows more households to receive a free smartphone and monthly phone service. The ACP has the same eligibility criteria as the Lifeline program but includes a faster and cheaper internet bonus. This credit will not only help Missouri and other states working for families with a modest income. Still, it will also boost state general revenue and, in turn, reduce the overall burden of taxes on lower-income people. This will ensure lawmakers have enough money to fully fund schools, public safety, and other critical needs.
Eligibility
In a state where unemployment is high, it can be difficult for many people to afford a phone that is essential to their everyday lives. Whether it is to get a job, stay in touch with family members, or call the doctor, people must have access to a reliable phone when needed. Fortunately, Missouri and other states have several assistance programs that can help lower the cost of phone service for low-income households. These include the Assist Wireless program, which can help pay for the installation of a new cell phone or the activation of wireless service. Lifeline is a federally funded program that offers a discount on telecommunications services for qualified subscribers who receive payments through SNAP/Food Stamps, Medicaid, NJ SNAP, SSI, or other assistance programs. The program also provides discounts for consumers living on designated tribal lands.
The Affordable Connectivity Program (ACP) is another federally funded free phone service that makes internet service more affordable for low-income families in Missouri and throughout the United States. Consumers qualify for ACP by participating in federal assistance programs such as SNAP/Food Stamps, Medicaid, and SSI. The ACP can save families up to 25% on their monthly bills. If you want to learn more about this great program and how it can benefit your family, check out EASY Wireless for more information.
Installation
Installing a free government phone has never been so easy and fun. Whether you need to get a new home phone or want to add some extra features, there is a program for you. The best part is that Missouri and other states have taken the lead in improving access to communication for all its citizens. The most impressive program is Lifeline, a government-backed program that provides discounts on phone service to qualifying low-income households in the state. The program is supported by most telephone companies, from local providers to national carriers. The big news is that the state has made the program more efficient by implementing some of the federal Universal Service Fund's (USF) surcharge savings into the program itself. The result is a more affordable and reliable cell phone service for the state's dwindling working-class families. To find out if you are eligible, fill out the Lifeline application or visit their website. They also have a handy dandy tool kit that can help you get the most out of your benefits.
Payment
Depending on the state, a family may need to provide pay stubs or documents that prove their income. Some families qualify by receiving certain government benefits, such as Medicaid or SNAP food stamps.
Federal programs also offer internet and cell phone service discounts for low-income consumers. These include Lifeline and ACP, which help make communication services more affordable for many Americans. Consumers can apply for the Lifeline program online or by calling their local telephone provider. The provider will determine if the household qualifies for Lifeline and then provide the discount. In addition to a telephone or internet service discount, a household may also qualify for a free smartphone through the Lifeline program. This phone comes with free data, unlimited talk and texting. The ACP program is a new federal initiative that aims to bring connectivity to the nation's poorest Americans. Consumers must meet both income-based and program-based eligibility guidelines to receive a free smartphone and monthly phone service.