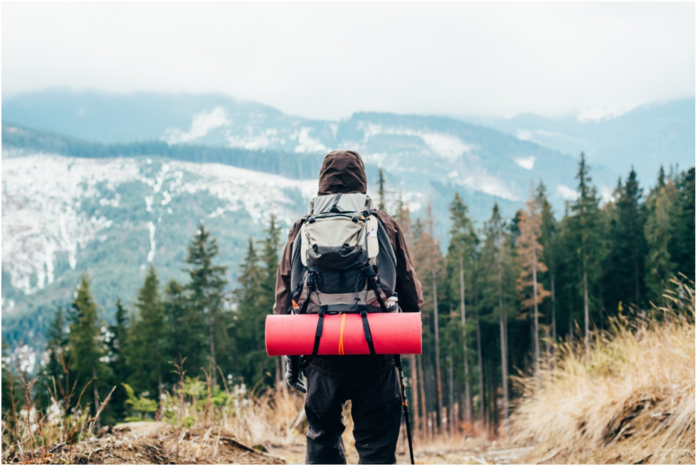 The camping industry is growing every year as more than 77 million Americans enjoy camping nowadays. And the best part about getting into camping? You can do so without spending very much money.
In fact, millions get started with whatever they find in their garage and add to their arsenal over time as they see a need.
But if you're brand new to the idea of sleeping outside, there are a few camping essentials you're going to want to have with you before you head out into the elements.
So what is the most important camping gear that you can't do without, and what are some nice to have items when going camping? Read our camping checklist down below to figure out what you need to get started.
Foundational Camp Gear
These camping essentials are what you need, at the very least, to survive and stay comfortable while sleeping outside, exposed to the elements such as rain and cold. This category includes your shelter, your sleep system, and your backpack or gear bags.
Camp Shelter
Probably the most important piece of gear, whether you are a backpacker headed deep into the mountains a car camper staying at established campgrounds, is your shelter.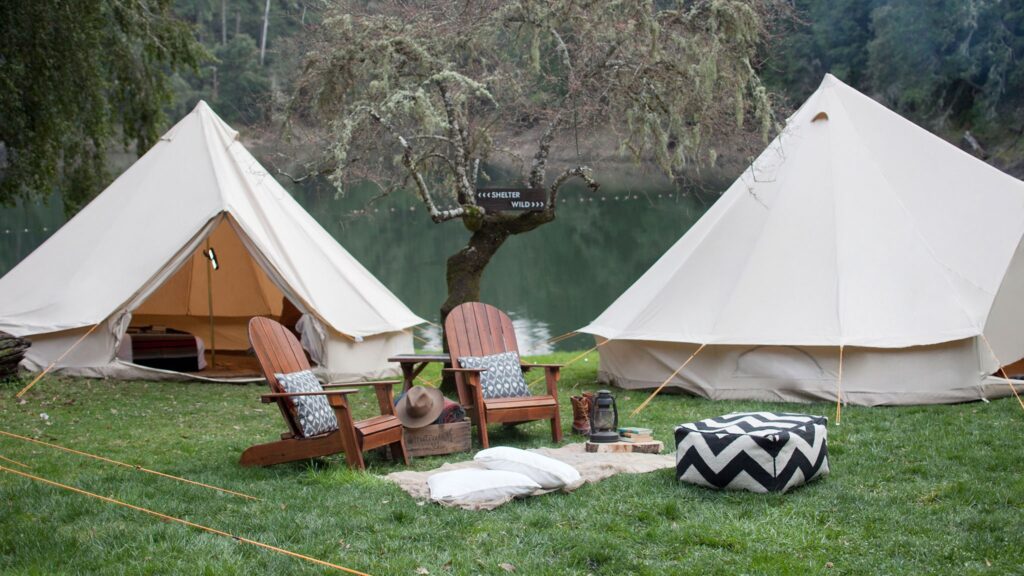 Basic options include a tent or a hammock. You can find tents that sleep as few as one person, or as many as six people, to bring the whole family along. A double-wall tent is more comfortable is it limits the amount of condensation that occurs inside the tent.
Hammocks are a great option as well if you're camping somewhere with plenty of trees. Make sure to bring an under-quilt to insulate the area under your body since cold air can pass by all night.
Want to sleep cowboy style in mild weather? You can get a bivvy bag, which essentially just covers your sleeping bag while you sleep directly under the stars.
If you're a dedicated car camper, you can invest in a rooftop tent for your car to get you off the ground and further away from critters. Or, if you want to stay ultra-comfortable, you can buy or rent an RV, travel trailer, or popup camper, which has all of the amenities of your house but is out in the wild.
If you have the right equipment, such as a solid battery and generator, you can even take your RV off-grid, away from noisy campgrounds. Pick up a battery from endurobattery to empower your boondocking adventures. 
Sleep System
If you have an RV, this category isn't as important. But if you're sleeping in a tent or hammock, you need two important things; a sleeping pad and a sleeping bag or quilt.
Sleeping pads can either be a layer of foam or an inflatable pad to lay on. This makes the ground more comfortable, and it adds a layer of insulation, keeping your body warmer.
Sleeping bags are the most important items for keeping you warm and comfortable at night when temperatures in the woods or mountains can drop dramatically. You should buy the best you can afford. And purchase the lowest temperature rating you plan to encounter outdoors.
Better to have a bag that's too warm than not warm enough.
Backpacks and Storage
If you're backpacking and moving from one campsite to another on foot, then your backpack selection is very important. You need to balance capacity with weight and comfort.
But if you're car camping, this category isn't that important. If you're driving to your campsite, you can just store all of your camp gear in large duffel bags or plastic storage totes.
Kitchen Camping Essentials
The second most important aspect of your camping gear is your food and how you plan to prepare it. If you're a minimalist looking to carry the bare minimum, you can buy a portable propane backpacking stove.
These will allow you to boil water anywhere, which you can add to things like instant oatmeal, ramen, and freeze-dried backpacking meals.
If you're at a campground that allows for fires, you can bring a stove that mounts overtop your campfire, so you can cook with pots and pans using a natural fuel source.
Otherwise, you can bring a portable grill that either uses propane canisters or plugs into the electrical outlet provided by some campgrounds.
You'll want to bring lightweight camping plates, bowls, and cutlery as well. And don't forget trash bags. Anything you pack in needs to be packed out. Have extra ziplock bags just in case.
Also Read 7 Tips for Family Holiday Trips
Camp Accessories
There are plenty of other nice-to-have items as well. You'll want a headlamp for hands-free light in the evening. A lantern is nice for illuminating the entire campground.
A portable water filter can come in handy, even if your campsite has a water spigot. You may run out of water on a hike and need to filter from a stream.
Bring a quick-dry, microfiber towel to dry off after a swim or after it rains.
Always have a basic first aid kit when camping. And know how and when to use the items in the kit. Insect repellent and sunscreen are also very helpful.
Gear for Fun
Of course, you don't go camping just to sleep outside. There are other activities you're looking to do while you're camped out.
If you'll be hiking, bring your hiking shoes or boots, along with comfortable footwear to wear back at camp. Trekking poles help, as does a daypack of a fanny pack to carry snacks and water while hiking.
Many people also camp in locations that provide access to mountain bike trails, paddling rivers, or lakes and streams to fish in. Bring any gear you need to engage in these fun outdoor activities.
The Year of Camping
In 2022, the vacation industry is still on hold, as people put their international travel dreams on the shelf for another season. Instead, they are turning inward, the beautiful lands that cover America.
All you need to enjoy them and stay safe in them are some basic camping essentials. And if you want to start cheap, you can always buy used or borrow from others for your first few trips.
Looking for more tips like this? Head over to our blog now to keep reading.