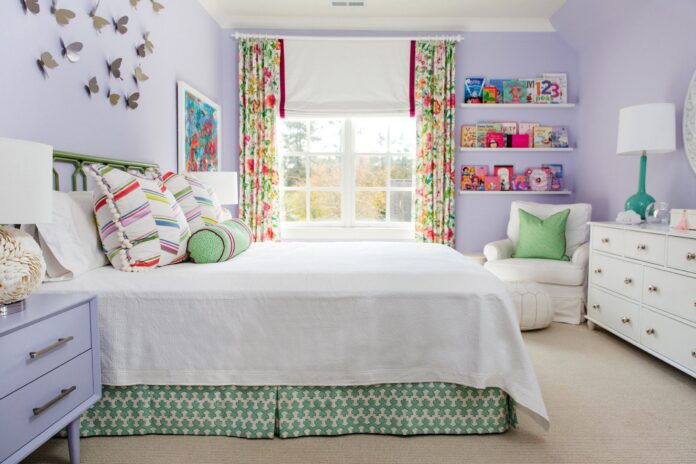 A bedroom is a personal space where we all love to relax without getting disturbed. This room gives us the comfort we desire at the end of the day. It makes us feel fresh and prepares us to face day-to-day challenges in life. Decking up the bedroom is quite important to elevate its appeal and also brighten our mood. As this room is personal, the décor pieces that we choose should be chosen by those staying there. However, when it comes to decorating a girl's room, understanding the likes and dislikes of a girl may be a little tricky.
Every girl wants something unique in their style and the décor of their room. It is outdated to continue with the idea of decking up the place with pink because girls love pink. In the modern world, several innovative ideas have come up and you are free to experiment with your space to make it look attractive.
Ways to style the Bedroom
The first and foremost step to starting any décor is to make the space neat. A neat area is always inviting and comforting. Declutter all the things that are unwanted and are unnecessarily occupying the space. In doing so, you can make space for the new décor pieces and the area will look spacious. Below are some ideas that you can use to jazz up the bedroom of your girls –
Vibrant and Artistic Bedroom Décor – An artistic design is always inspiring and so refreshing. You can choose a vibrant orange colour scheme for the walls. Add some texture by creating an accent wall. You can match the wall with wooden flooring. You can place a solid wooden bed for girls along with a fancy bookshelf nearby to add some creativity to the room. You can decorate the room with a furry rug and a starry floor rug to make it appear cute. Add some character to the space by placing some artefacts and increasing its elegance.
Add Some Classic Touch to The Bedroom – When we are picking up colours for girls' rooms, the first colour that pops up in the mind is either pink or red. However, you can choose colours like white or grey to make the room timeless and chic. You can accentuate the room with modular furniture pieces like a wall-mounted study table for girls, a poster bed and a floating shelf that gives a clean appeal. You can use a tint of black to make the whole set-up classic.
Create a Posh Appeal – Colours are enough to fill a space with life. You can create an accent wall with faded blue colour making it look simple as well as rustic. Paint the other walls with white colour. Decorate the walls with subtle wall paintings with frames that will add some texture to the wall. Place a royal chandelier above the bed to bring in the royalty.
Play with Biophilic Designs – Adding plants to any space makes the area feel and look fresh. You can pick up minimal décor pieces and flaunt neutral colour schemes for the bedroom. The constant presence of indoor plants will make the room lively. You can opt for beds that have plain headboards so that you can place the small plant pots on them. Also, you can add a sleek shelf near the bed and add some biophilic elements to it. This will make the room excellent.
Try these ideas and jazz up the girl's bedroom and do the unconventional because your girl deserves the best space for herself.